We have just had our 3D2N adventure tour at Royal Belum Rainforest.
Malaysia is a country that simply amazes people with its beauty. Visitors have every possible chance to connect with mother nature or to immerse themselves in the modern world. You'll find stunning skyscrapers that make the Malaysian sky breathtaking and mighty mountains that serve as the perfect backdrop to Instagram pictures. You'll find many more bounties by mother nature which include, but are not limited to, lakes, islands, and rainforests.
Speaking of rainforests, the Royal Belum Rainforest is one place you definitely shouldn't miss out. Situated in the state of Perak in northern peninsular Malaysia, the Royal Belum Rainforest is an enthralling place filled with mystical views and bestowed with an impressive history.
Experiencing the Virgin Jungle
The ideal way to experience the Virgin Jungle at the Royal Belum Rainforest is to stay for at least three days, as the jungle has a lot to offer, and missing out on it can be a big mistake.
The Virgin Jungle boasts several spots that one simply can't overlook by those who like outdoor activities, and here is how they make your trip worth it:
Don't miss out on watching the Sungai Kooi hiking at Royal Belum Rainforest video! It is at the end of this article.
1. Sungai Kooi Waterfall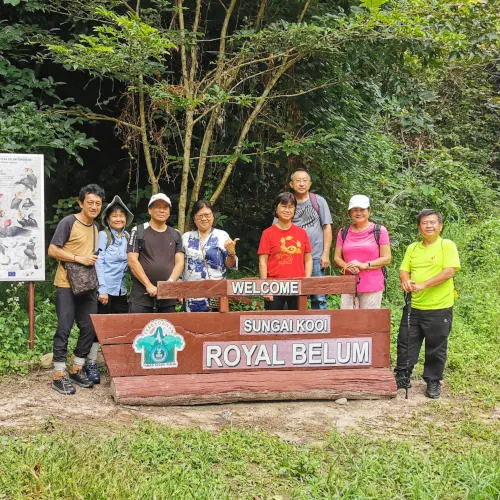 Depending on where you park your boathouse, you'll reach Sungai Kooi Waterfall in an hour via a boat.
Boat Ride
The boat ride itself is scenic; the lake gives you a breath-taking panoramic view of the entire jungle, where you'll spot the trees gradually merging into the water. The protruding cluster of tree trunks from the water gives the lake a unique touch and makes it ten times more beautiful than any other lake you'll see.
Hike
Reaching the lake's end, you'll have to trek with the help of a tour guide, who'll navigate you through the thick and thin (quite literally) and will even give you a detailed explanation of the flora and fauna you spot.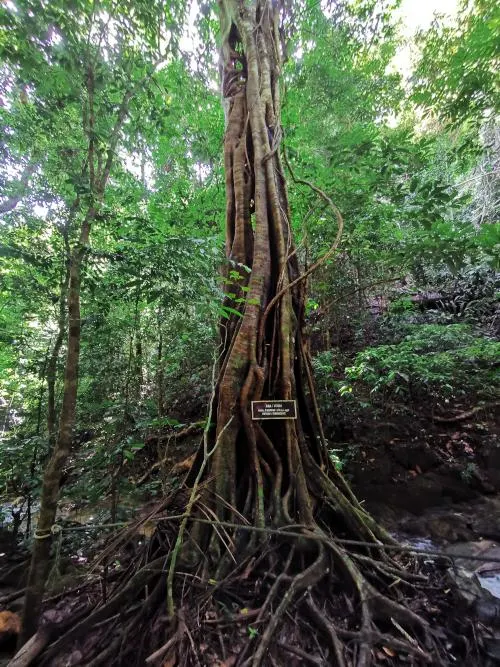 The hike takes an hour, but it may vary depending on how fast a person is going. The hike is moderately challenging, so it's best if an expert accompanies beginner hikers.
Again, remember to bring your hiking sticks and sturdy hiking boots.
The route to Sungai Kooi Waterfall requires caution; it takes you across multiple small streams, making the rocky pathway extremely slippery. It also doesn't help that there are fallen logs and boulders here and there but trust the process because the waterfall is worth every excursion.
Spectacular Flora and Fauna
Sungai Kooi trail Is a haven for nature lovers. You'll find the rainforest brimming with life from humongous trees whose roots spread out on the ground like gigantic fans and fungus growing on tree logs. Keep an eye out for the Red-nosed Lantern bug, a truly adorable critter.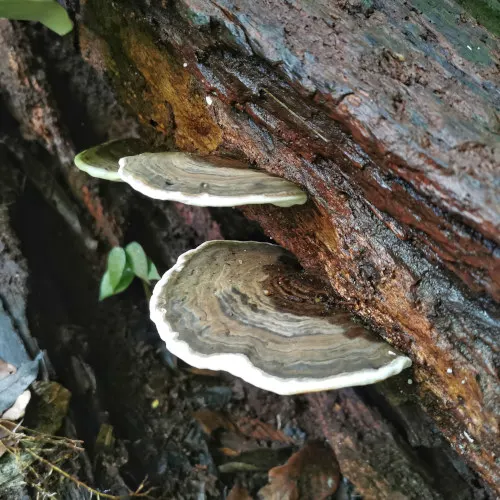 Showering Waterfall
When you finally reach the waterfall, you'll understand why it's called the Shower/showering waterfall; a curtain of water formed from misty droplets envelop the entire area. The waterfall amounts to 50 meters and is the largest waterfall in the rainforest.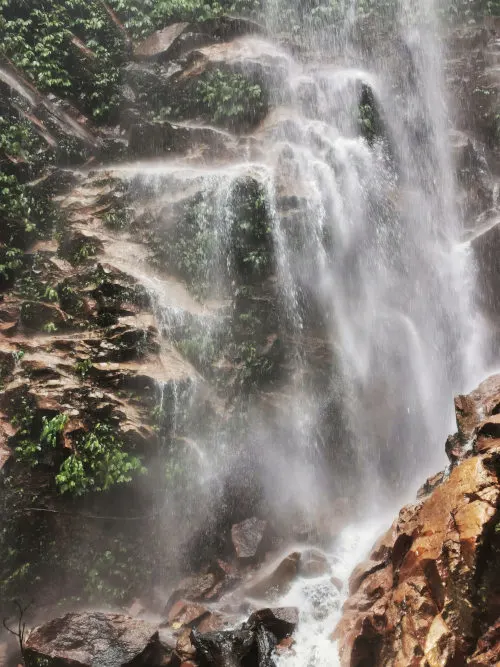 2. Sungai Papan Saltlick
Back on the speedboat, our next destination is Sungai Papan Saltlick, where you'll have to traverse a 30-meter suspension bridge.
Suspension Bridge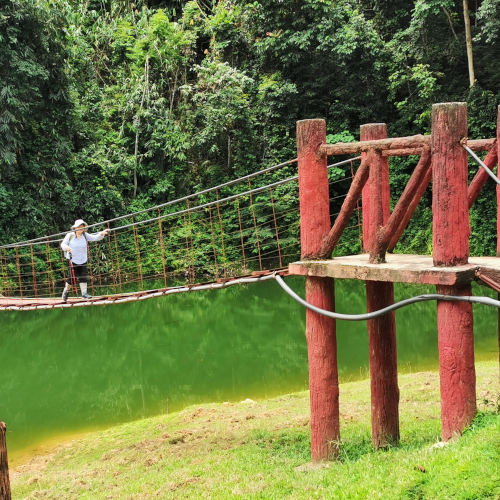 While a suspension bridge may not garner much attention, it truly deserves a moment to take pictures. Walking over the water will give you a glimpse of the rainforest from a different perspective, and let's face it, it's always fun to record yourself walking on a suspension bridge.
Hike
Like the Sungai Kooi Waterfall, the Sungai Papan Saltlick takes you through a challenging hike. Beware of slippery rocks and twisted lianas that hang suspiciously low but do prepare yourself to sight some animals.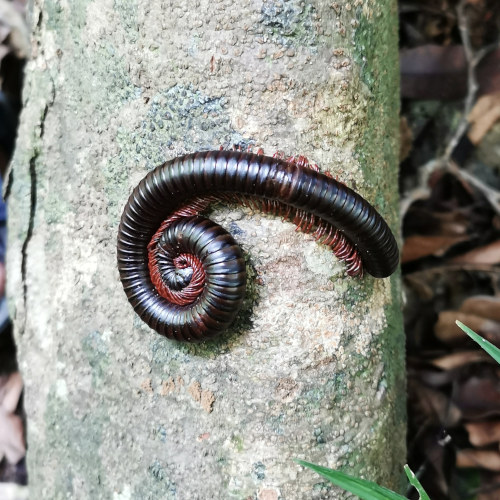 Flora and Fauna
The rainforest has 12 established natural saltlicks where animals would gather to gain and 'lick' required mineral nutrients, but Sungai Papan Saltlick is the most accessible.
The water is heavily laced with minerals that attract many animals, so this area is crucial for natural predators and even poachers. The animal sightings can be extremely unprecedented, so you should be alert, but chances are, you'll probably come across a few monkeys.
You'll also find the stunning Damar Hitam Siput tree, whose resin smells conveniently close to burning incense.
Local plants also carry medicinal properties; Senduduk bulu is an excellent remedy to stop bleeding from leech bites.
It is a rare opportunity to encounter elephants. Nevertheless, we found several proofs of them being there, including unique markings on trees and the ground and pulled-down bamboo.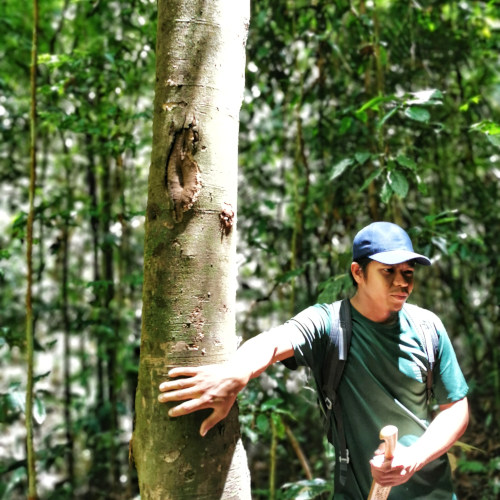 Malayan Tiger is hard to spot, and possibly we did not want to encounter them. However, we did saw a tiger claw print on the bark of the tree. Pretty sharp and scary.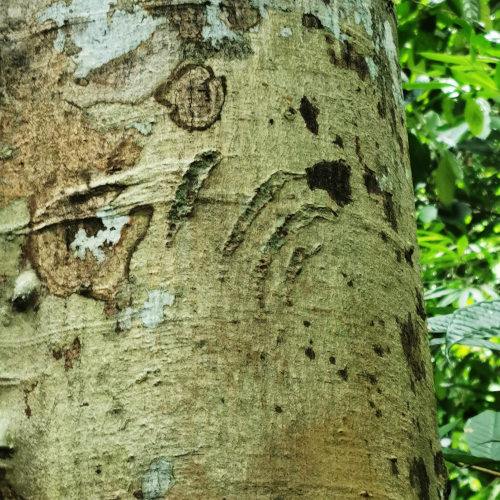 Merbau, the national tree of Malaysia, is also a common sighting here.
3. Sungai Ruok Fish Sanctuary
The Sungai Ruok Waterfall is more accessible than the Sungai Kooi waterfall but can still get slippery after it rains.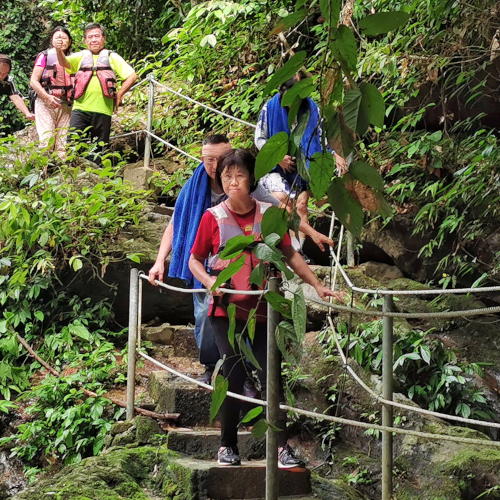 Cute yellow butterflies will greet you here and there, and if you're lucky, you might even get close to a few native bird species.
Fish Sanctuary
The waterfall of Sungai Ruok is a natural fish sanctuary, so get ready to swim with these gorgeous creatures. This waterfall is relatively small in comparison to the Sungai Kooi Waterfall. Still, natural pools developed within have an impressive depth and are also the area where you'll find the highest concentration of local fish.
The depth of the water can be unexpected for some people, so it is advised to bring along life jackets, especially if you are a beginner swimmer or cannot swim that well.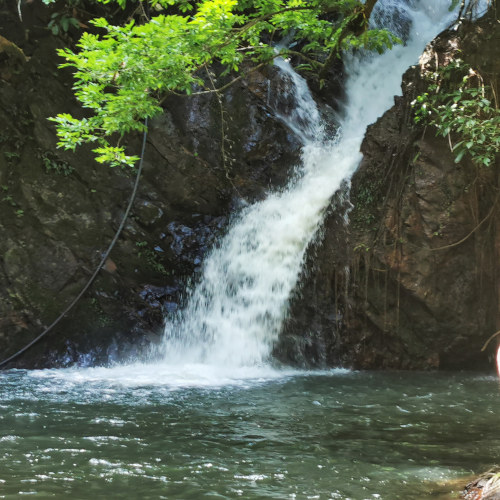 The hike will have you feeling scorching hot and bothered by the sun, but the temperature of the Sungai Ruok waterfall is so cold that it will wash all your exhaustion away.
Dipping your toes in the water and feeling the fish graze past you while enjoying a delicious picnic is an experience no one should pass over.
If you want, you can choose to visit each location within a day and save the rest of your trip for other spots in the Royal Belum Rainforest, but you could also extend your trip and spend at least a few hours in these fantastic spots. Trust the word, the Sungai Kooi Waterfall, the Sungai Papan Saltlick, and the Sungai Ruok Waterfall offer such a thrilling and gorgeous experience that you won't want to leave.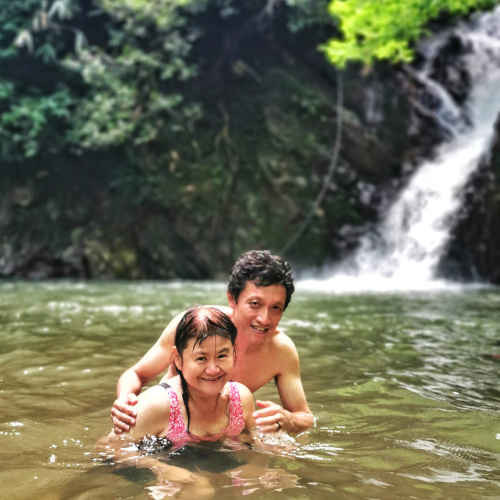 4. Orang Asli villages
Of course, by the end of the day, you'll be battered and exhausted and won't want anything but a good, hot meal followed by comfortable and soft bedding. The Belum Rainforest resort at Banding island tends to be a lifesaver in these situations because it's never missing great food, and it offers some of the softest and fluffiest bedding you'll sleep in.
While the Virgin Jungle hosts diverse wildlife, don't be disappointed if you miss out on some of the animal sightings. The Royal Belum Rainforest is an established site for protecting endangered animals. As a result, you may not spot as many animals as you might hope to. However, the same animals are in an environment that's allowing them to thrive and jump back from their dwindling number.
You'll be coming back with an experience that's far more immersive than any other and memories that will keep you smiling for a long time.
Accommodation
The Royal Belum Rainforest has no shortage of great places and hotels nearby, but if you're hoping for an experience that immerses you in nature, try going for a boathouse offered by the Belum Rainforest Resort. A privately rented boathouse gives you the privacy you and your family need and the freedom to cruise the Temenggor lake (Tasik Temenggor) as you please. You'll also enjoy the experience of waking up early to the sweet music of native birds, and breakfast on an actual lake is simply majestic.
Another notable place to stay is the Belum Eco Resort, the only rainforest resort located on a private island.
How to get there
If you want to make a trip to Royal Belum Rainforest from Kuala Lumpur, I suggest driving up north and pit stop at Kuala Kangsar. After that, you can take the East-West highway to Grik and then Belum from here.
A Little About Royal Belum Rainforest
You might have heard about the Amazon Rainforest, but did you know the Royal Belum Rainforest is much older than the Amazon? Incredibly, this rainforest is at least 130 million years old and is one of the world's oldest rainforests.
The rainforest is the last remaining forested landscape in the entire Malaysian Peninsula. It is simply massive; over 100,000 hectares spread across the gorgeous landscape. The light shines on the ground through the thick trees on the ground, exactly like it does in magical stories.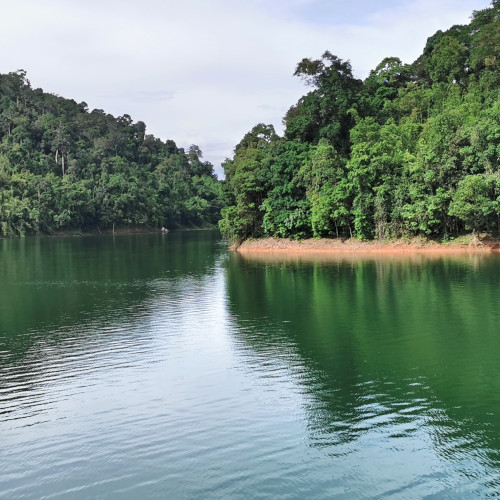 While the Royal Belum Rainforest boasts a landscape that looks like it comes straight out of a fairytale, that's not the only thing it offers. The Royal Belum Rainforest prides itself on its flora and fauna, which amount to a high concentration. The impressive rainforest is home to several large animals, including the Asian elephant, Malayan tiger, Malayan tapir, barking deer, Malayan gaur, species of hornbills, and Malayan sun bear. You'll also spot stunning flora; botanists will be delighted to stumble across eight species of the gigantic rafflesias, among others.
Watch our Sungai Kooi hiking video shot at Royal Belum Rainforest during our visit to the hotel.
If you have come so far reading this blog post, don't miss out on our hiking trip to Sungai Kooi waterfall. Click the image below to watch on YouTube (shot in high definition!).
Other best places to visit in Malaysia
If you like this article, you may also want to read about other attractive places to visit in Malaysia. Here are two places we have picked for you.
More About Royal Belum State Park
The Perak State Parks Corporation operates Royal Belum State Park. It is comprised primarily of pristine forest, with many river systems, small grassland, and Tasik Temengor, a large man-made lake.
The Royal Belum is part of the bigger Belum-Temengor rainforest, one of the biggest areas of forest in Peninsular Malaysia.
The forest has two sections: the upper Belum is a mostly impenetrable jungle that stretches to Southern Thailand, and the lower Belum is mostly the Temenggor Lake.