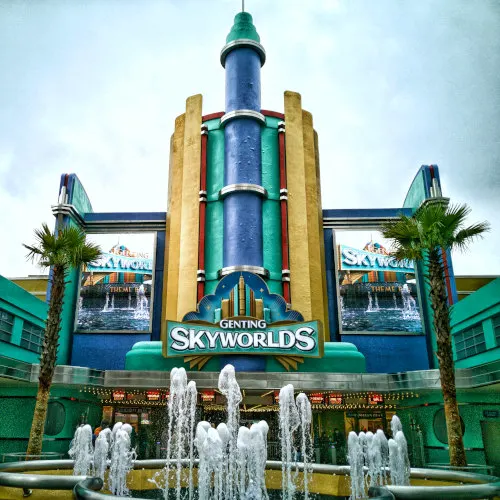 Luxurious, top-notch, entertaining, and fun, that's Genting SkyWorlds Theme Park for you. From thrilling rides that make your stomach turn to calm parks that give you a much-needed "me time," Genting SkyWorlds' Theme Park is the beginning of your dreams.
Genting SkyWorlds Theme Park is located in Genting Highlands, Malaysia, 1800m above sea level. It features different experiences suitable for all kinds of people. Whether a kid who's looking for fun, an adrenaline junkie who's hoping for an exciting time, or a family who just wants a nice day out, Genting SkyWorlds curates a memorable experience for all.
After numerous delays, Genting Skyworlds finally opened its door to the public in February 2022. It will certainly put Genting Highland onto the world tourism map again.
The Worlds of Genting SkyWorlds Theme Park
Genting SkyWorlds Theme Park is divided into various themed worlds which offer unique and exciting experiences. Here is a detailed look inside:
Make sure to watch our Genting Skyworlds video! It is at the end of this article.
1. Central Park
Easily the spot you should hit first, Central Park is an imitative square town that offers shopping and, dining area, and live entertainment. It's the perfect place for anyone who needs an all-in-one place to have fun.
a. Independence Day: Defiance
Off to the fun part! Central Park has some of the most mind-blowing, exhilarating, and interactive rides. It's an ideal situation to start off with Independence Day: Defiance; a 3-D interactive motion ride where visitors defeat aliens invading the earth. While a motion ride doesn't sound that energetic, wait until you check this one out; hanging a few feet in the air, you'll be seated in floating chairs which definitely put the adventure right on its marks.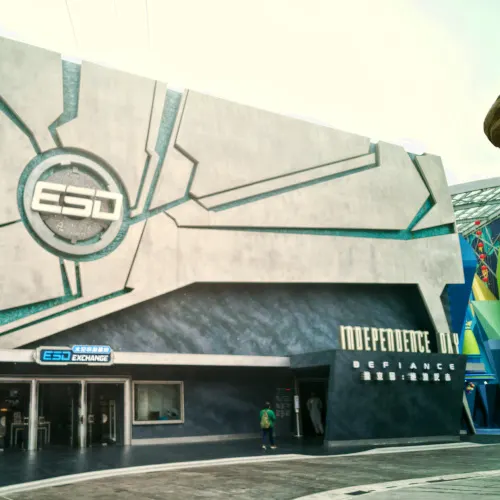 b. ESD Global Defender
Next up is the ESD Global Defender, a stomach-churning spinning ride that only those with the strongest stomach can bear. The ESD Global Defender has small galactic spaceships in place of seats and spins in circles. And just when you expect the ride to stop, it pushes even further up in the air and baffles you with a high-speed upside downturn!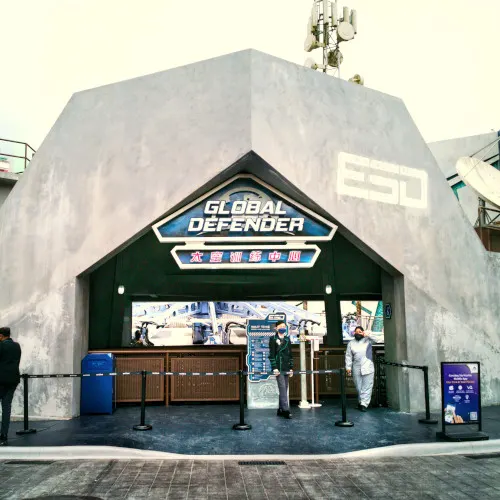 c. Night at the Museum
Getting off the ESD Global Defender might be a little tricky since legs tend to get wobbly afterward. But, with shaky legs, heading to the Night at the Museum: Midnight Mayhem is probably the best idea.
The museum features family-friendly adventures and character experiences that are just the perfect level of mild to calm your nerves (and stomach) from the ESD. It is an interactive ride that involves you continuing to shoot your enemies to collect maximum points.
d. Other fun things Central Park has:
Madison Square is an experience waiting to wow you with its attractive appearance, interactive outdoor activities, and stage shows. Madison Square is where the extroverts thrive but for a more peaceful time, a stroll along the Central Park Gardens does just the trick!
Central Park
Central Park holds a classic rock and roll concert almost daily, so if you're a diehard musicophile, you know where to go.
Lake of Dreams
Lake of Dreams is a fountain show that mystifies guests with its amazing moves. Refreshing in the day's heat, the Lake of Dreams makes for a very romantic night walk too.
2. Liberty Lane
Colorful, vibrant, and jubilant, Liberty Lane is fashioned off to San Francisco's streets with its multiple stores and restaurants with exciting cuisine. It's undoubtedly one of the most Instagrammable places at Genting SkyWorlds so prepare your cams cause they're in for a treat!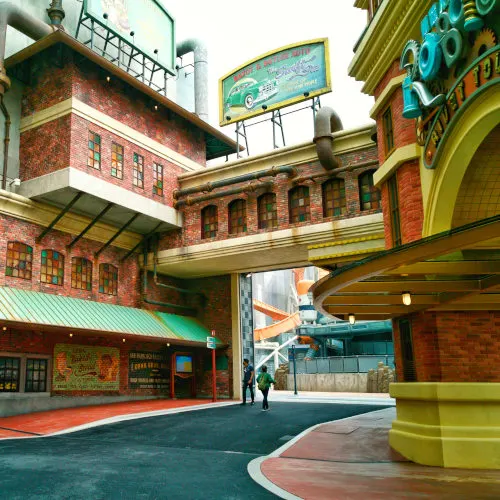 Liberty Lane is also opening a 3D Invasion of the Planet of the Apes Invasion ride soon.
3. Andromeda Base
a. Alpha Fighter Pilots
Ever wondered about being a space fighter? Aboard the Andromeda Base, visitors control the simulation as pilots and test their physical and mental health as the ride takes stimulating twists and rotates at 360° loops at the Alpha Fighter Pilots. Once more, dizziness accompanies you, and this time it's not just the legs but the arms too that will get really shaky.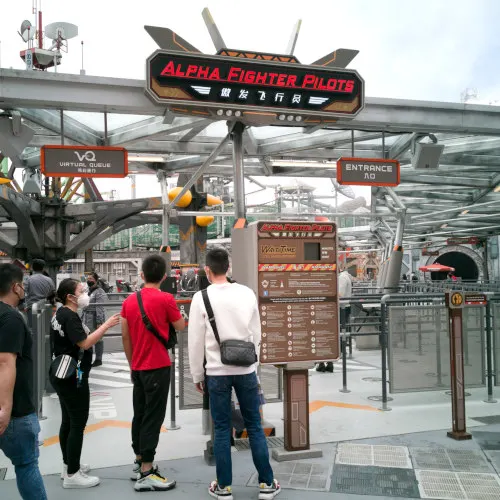 b. Boot Camp Training
In the Andromeda Base, Boot Camp Training pushes you toward intensive but fun training which is basically like the time you'd play on the slides but with an intense edge to it. Take fun slides and steer through obstacles nestled in roped floors before you hang on to dear life at the zipline.
c. Terraform Tower Challenge
Lastly, the Terraform Tower Challenge is an exhilarating ride that shoots up to the top of the tower and stops for a few minutes; before dropping back down to the ground and continuing its up-and-down movements for a while. This ride is certainly not for the faint of heart but is definitely jam-packed with adrenaline!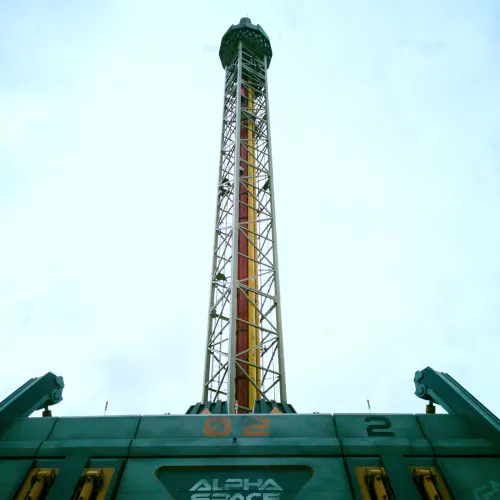 4. Robots Rivet Town
Don't worry; Genting SkyWorlds may look like a place for grown-ups, but it's a haven for kids. Families with kids love Robots Rivet Town, a robot-populated play park that comes with wonderful rides.
Bigweld's Zeppelins is a soaring ride that takes kids on a mild but adventurous flight. For those kids who frequently get nauseated, Bigweld's Zeppelins is the perfect ride. But, if your kids love a great challenge and are fans of speed, head over to Rivet Town Roller, a high-speed spinning ride that truly takes you on a spin!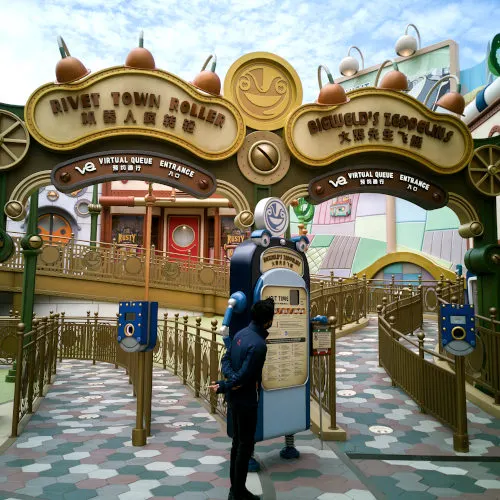 5. Ice Age
We all love the Ice Age franchise, right? That little squirrel running through the ice in search of the acorn is a fond memory that we all cherish. If you're ready to make it real, head over to this theme park that's based on the series and makes for a fun and cool experience.
a. Mammoth Fun Zone
The Mammoth Fun Zone is a forest playground that features Captain Gutt's pirate ship and allows children high on sugar to play off their energy through various interactive outdoor activities.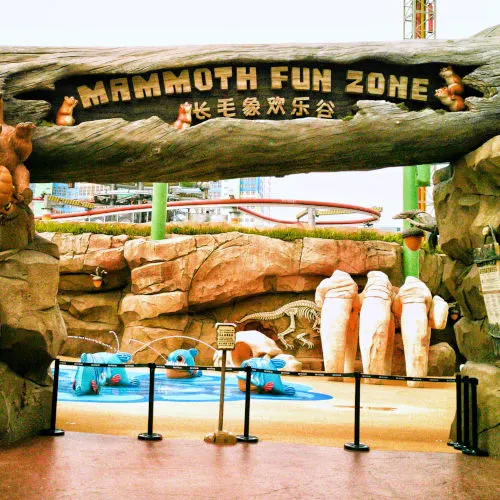 b. Sid's Rock 'N' Slide
Sid's Rock 'N' Slide is an iconic family-friendly ride that families love.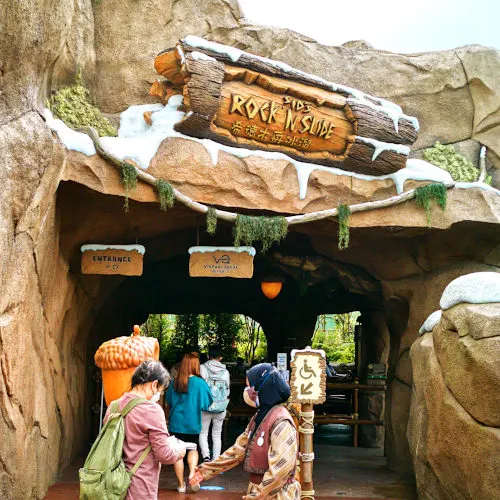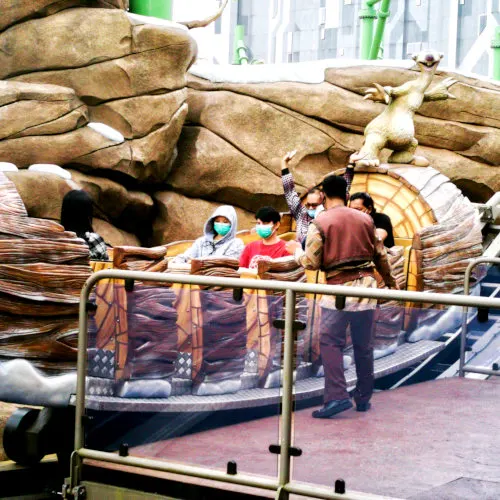 c. Sid's Playhouse
Sid's Playhouse is a live performance theatre that brings the characters to life with its funny and enjoyable shows.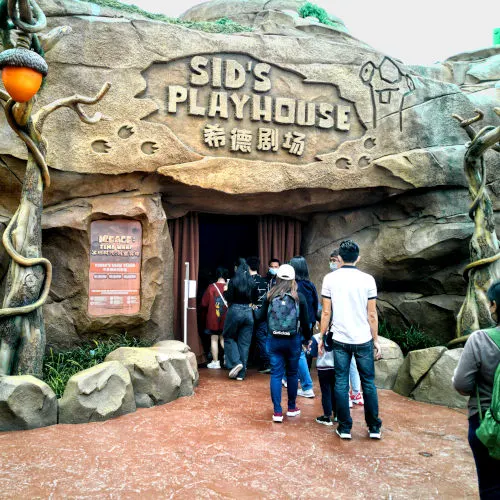 Ice Age is also introducing Ice Age: Expedition Thin Ice and Acorn Adventure soon!
6. Rio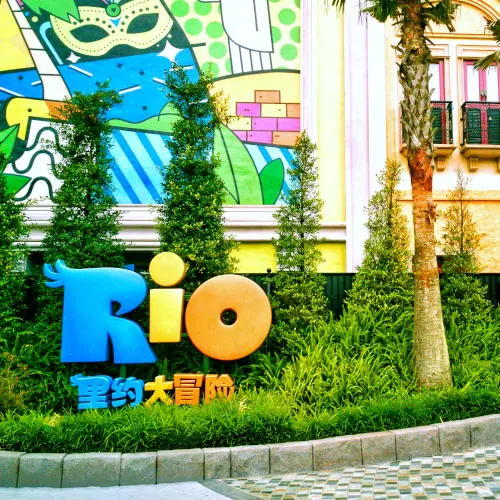 a. Blue Sky Carousel
Colorful and vibrant, Rio takes you on a journey through its magical rides like the Blue Sky Carousel, a family-friendly slow-spinning ride.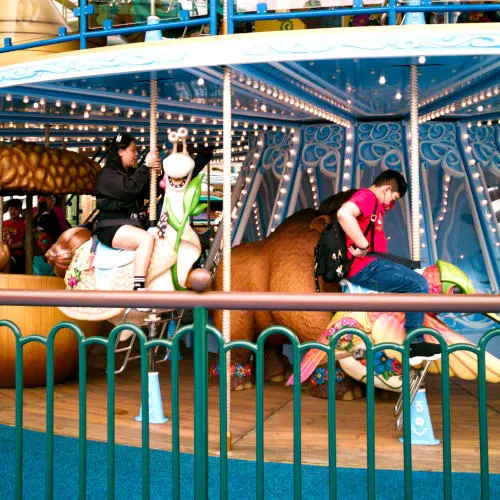 b. Samba Gliders
The Samba Gliders recreates Blu's hand-glider ride by floating its visitors in a mid-level thrill roller coaster.
c. Rio Carnival Chaos
Another calm ride is the Rio Carnival Chaos, which sounds energetic but is a calm, family-friendly teacup ride.
7. Epic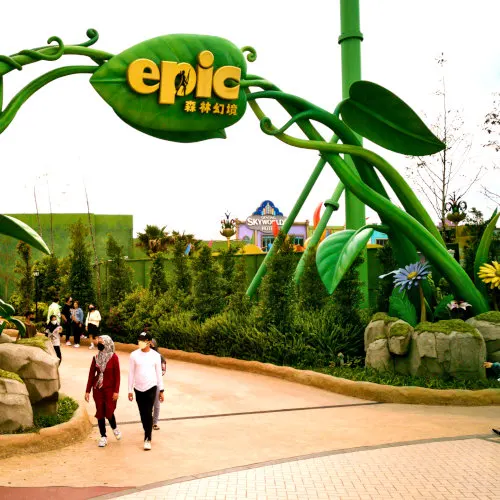 Charming and romantic, Epic is a serene garden that features calming rides like the Epic Hummingbird Flyers and Epic Voyage to Moonhaven. It's a romantic combination of relaxing and fun!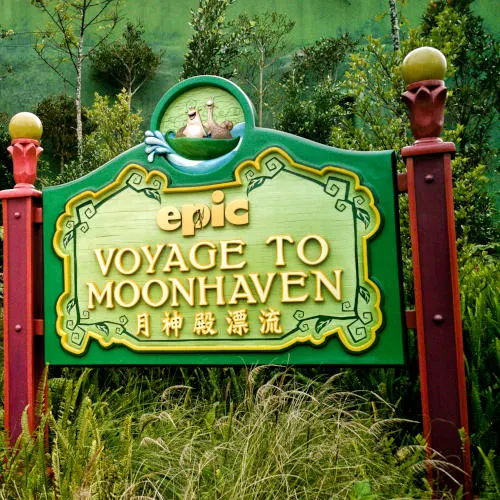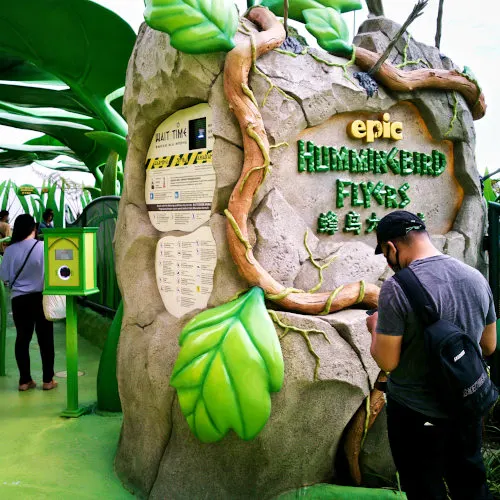 8. Eagle Mountain
Eagle Mountain is an upcoming world featuring an amazing ride, soon opening to the public. It's one that visitors have been yearning for so expect a line when it opens!
9. Studio Plaza
One of the most iconic worlds, Studio Plaza features amazing cafes and a stunning neon-blue tunnel.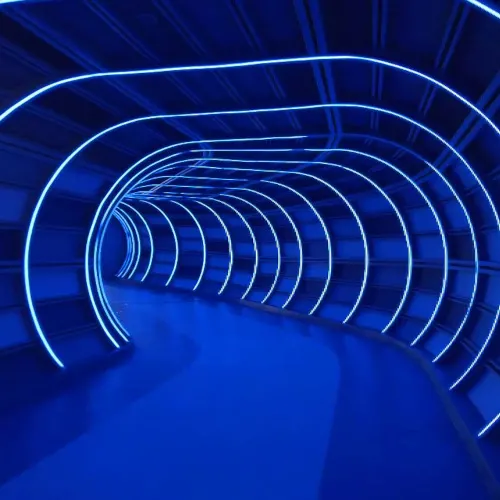 Purchase the tickets with the mobile app
Genting Skyworlds is selling the tickets at a discount rate during the soft launch period. Senior citizens will enjoy a special rate as well. The best way to purchase the ticket is by downloading it mobile app called Skyworlds.
You can get more information from the official Genting Skyowrlds website, but I have summarized all the important information for you in this article.
You can get real-time information about the rides with the app, and avoid the long physical lines if you purchase the ticket on the spot. Just book the rides in advance and choose your preferred time to cut short the wait times.
Upon paying with your app, you will receive a QR code in your email inbox. You need to scan the code to transfer it to your app, which allows you to enter the theme park multiple times on the same day.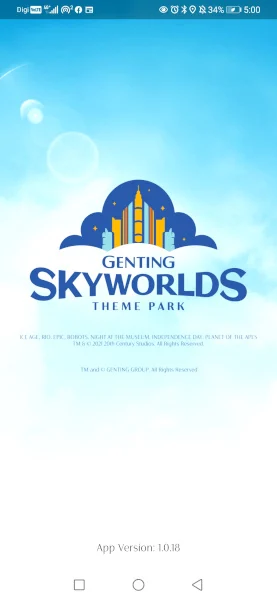 Getting There
There are a few routes that go to Genting SkyWorlds: cable cars, bus, and e-hailing services are the most common. The Awana Sky cable car takes you along a scenic route that prepares you for the wonderful time ahead. By Genting Express Busses (or other buses if you're hailing from afar), you can easily catch up to Genting SkyWorlds from Kuala Lumpur. And if you're up for driving or taking the e-hailing service, Grab is the local equivalent to Uber.
Stay
Of course, a day spent at this theme park is an amazing experience on its own. But, if you're hoping to explore Genting Highlands and take a bite out of the theme park, you can spend the night(s) at the various luxurious hotels located near and in Genting SkyWorlds theme park. Resorts World Genting, Awana Genting Island, and First World Hotel are my choices. Otherwise, there many boutique hotels and homestays in Genting Highland.
Food
Bringing out its best, Genting SkyWorlds has unlimited eateries to choose from. Whether you go for Legends Cafe, Hans' Cha Chaan Teng, or Popcornolicious, you're in for a delicious ride. If you're up for a juicy burger, head to Classic Burgers or try Cosmic Cafe for an out worldly cuisine. There are several more eateries like Starlet's Pizza, Lakeside Market, Fuhu Shack, Orbit's Fried Dough, Santa Teresa Trolley Treats, and more!
Note: Not all the eateries were opened when we visited Genting Skyworld during its soft opening period.
Watch how we spent a full day fun tour in Genting Skyworlds Themd Park
If you have come so far reading this blog post, don't miss out on the video we shot during our trip to the Theme park. Click the image below to watch on YouTube (shot in high definition!).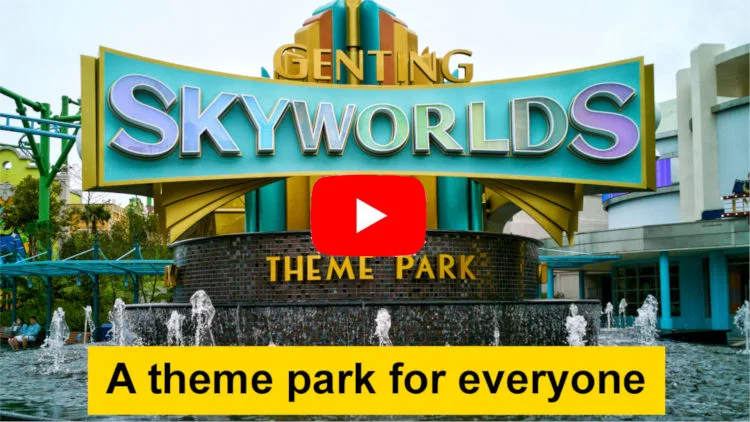 Other best places you should visit in Malaysia
You may also want to read other noteworthy places to visit in Malaysia. Here are two places we have visited lately.
Taman Negara Malaysia (National park of Malaysia.) We had a great adventurous trip there at the end of last year.
If you like island resorts, check out our 3D2N trip to Pangkor Laut Resort, located on a private island. It is one of the most luxurious island resorts in Malaysia.