The best way to watch orangutans closely is to witness the feeding session at Sepilok Orangutan Rehabilitation Centre. That was one of the main activities during our two days trip to Sandakan, Sabah.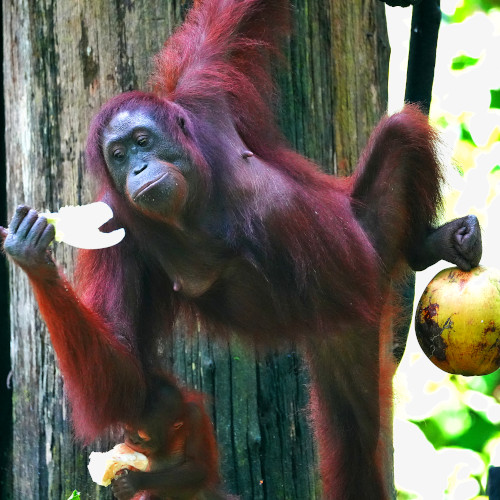 We arrived at Sepilok Orangutan Rehabilitation Centre just about time for the morning feeding session, and many tourists were already waiting at the viewing platform.
The entrance ticket costs RM30 for international tourists and RM5 for locals. We also need to pay an RM10 camera fee as we want to take a photograph during the feeding session.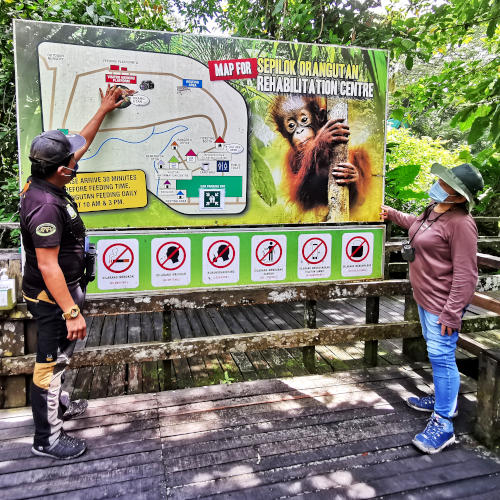 The feeding time started at 10:00 am. There is another session at 3 pm in the afternoon.
It was pretty crowded here, and I was fortunate to find a place to set up my camera right in front of the feeding platform.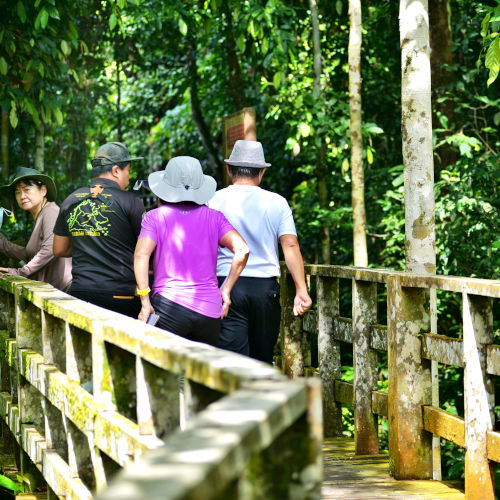 Orangutans have long, flowing, reddish hairs that cover most of the skin. The skin is grey, with arms longer than the legs. They do not have a tail and looks somewhat like apes or human. That is why it is called orangutan, which means 'man of the forest' in Malay.
Don't miss the video shot at the rehabilitation centre. It is at the end of this article. 👇👇
Feeding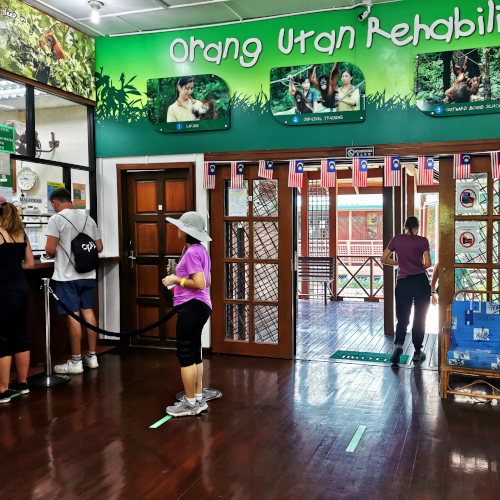 We saw about nine orangutans crawling from the nearby trees approaching the wooden feeding platform and looking for food.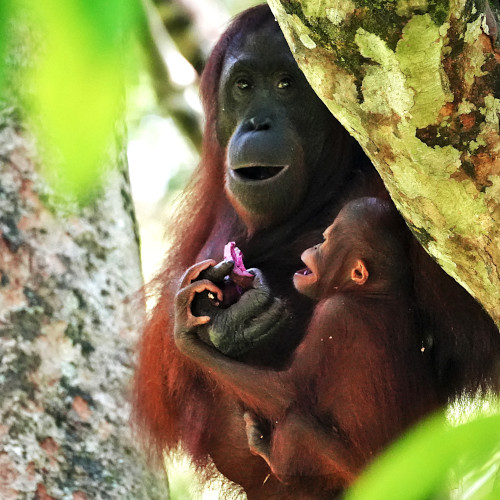 We are fortunate today because not so many orangutans can usually be seen during the feeding session. According to our guide Robert, sometimes the orangutans may not show up because they might have already gotten enough food in the jungle.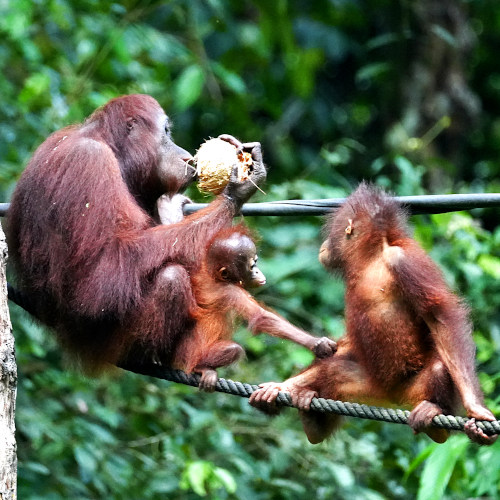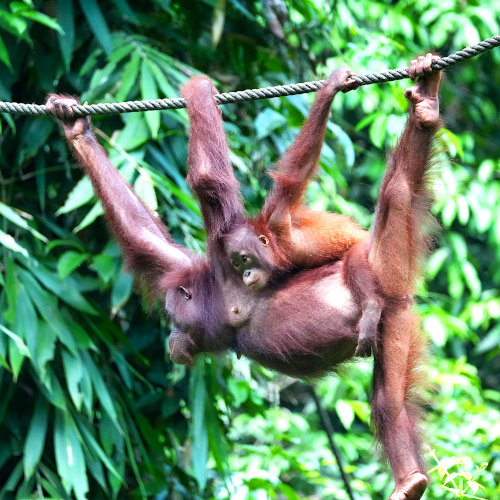 However, it seemed the orangutans were quite hungry as yesterday was raining, and they might not be able to get enough food.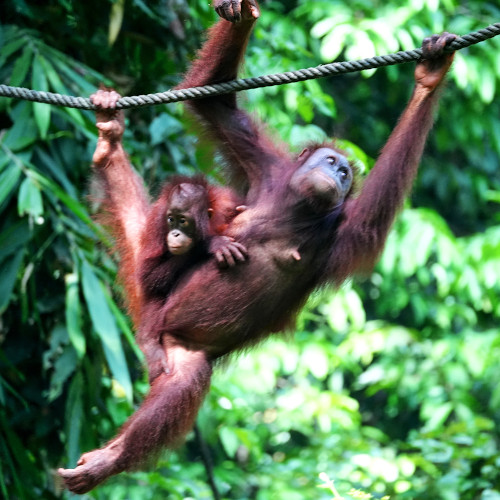 They are mainly treated with bananas and some other food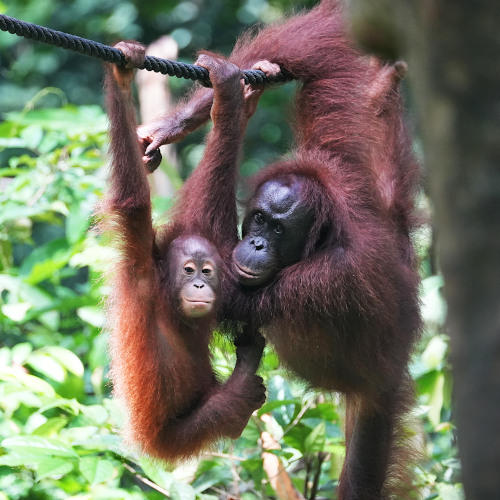 We also observed some orangutans are more dominant than the rest, and it looked like some smaller orangutans could not get a fair share of food during the feeding sessions.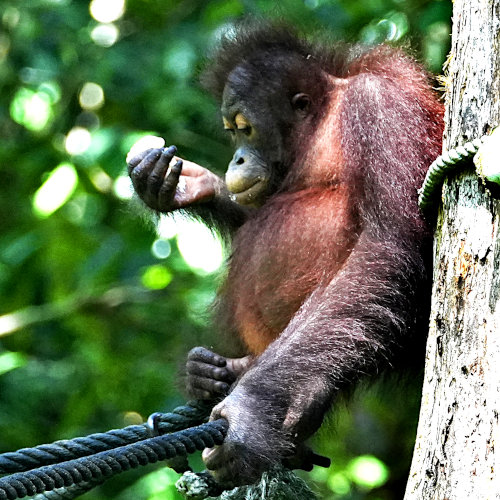 We admired their swift movement, maneuvering from one branch to another. Some of them were carrying their babies along the way.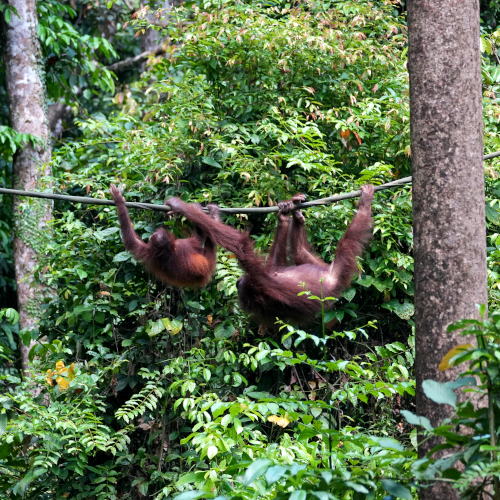 A long-tailed macaque was also trying to compete for food with the orangutans.
About Sepilok Orangutan Rehabilitation Centre
Sepilok Orangutan Rehabilitation Centre was set up by an English woman Barbara Harison in 1964 to rescue orphan baby orangutans from logging, palm oil plantation development, and illegal hunting. It is the first center in the world explicitly dedicated to rehabilitating rescued orangutans.
It is located at the Kabili-Sepilok forest reserve, which covers 4294 hectares of virgin lowland rainforest.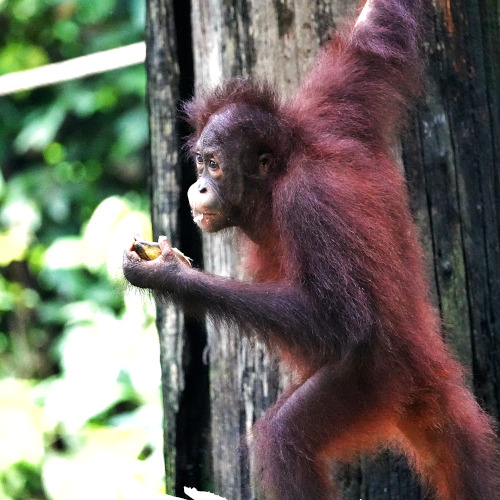 Bornean orangutans are classified as critically endangered species due to multiple threats from habitat loss, poaching, and illegal trade.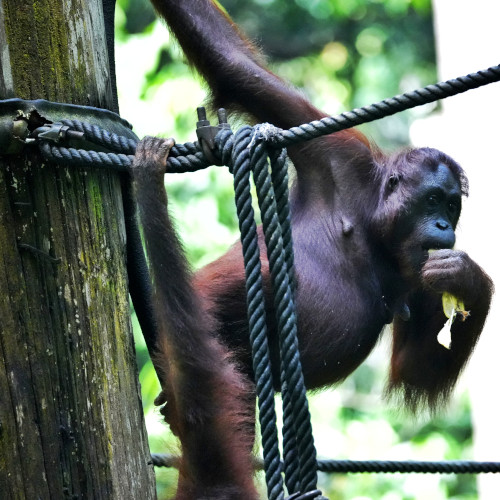 Today, around 60 to 80 Bornean orangutans live unassisted in this reserve, and approximately 25 orphan orangutans are housed in the nursery.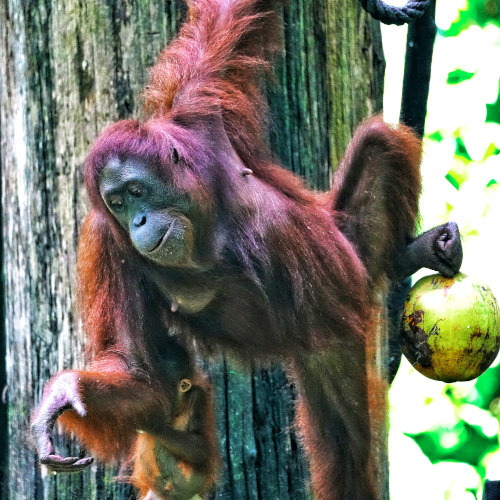 Now it has become one of the popular tourist attractions in Sandakan.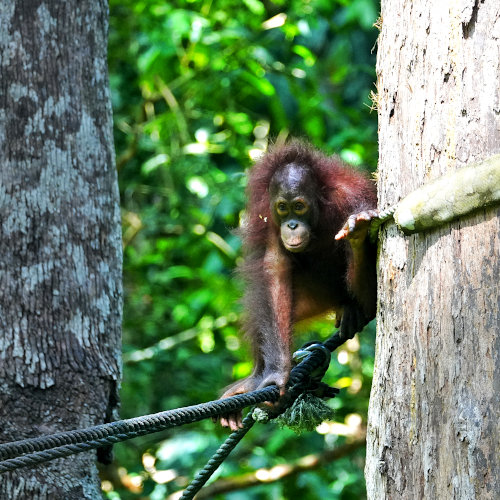 The nursery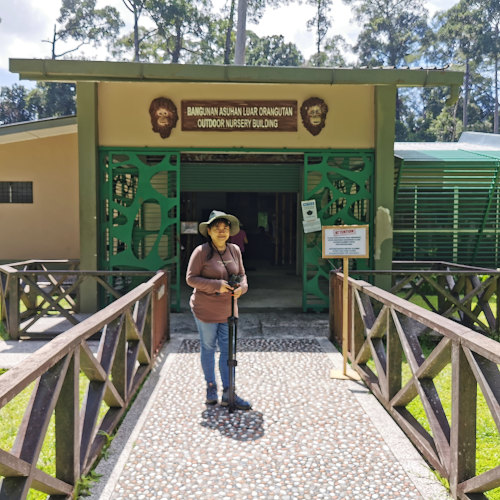 The nursery for the baby orangutans is where they learn the basics to survive in the wild. The young orangutans are taught essential survival skills required in the wild when they grow up.
The young orangutans will stay for up to six years to complete the rehabilitation process before being released from the rehabilitation center.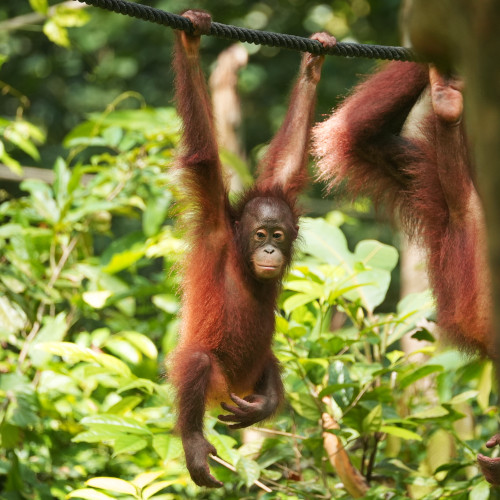 Our next destination
Before continuing our tour to the Kinabatangan River, we also visited the Bornean Sun Bear Conservation Centre (BSBCC) and Rainforest Discovery Centre (RDC). Hopefully, we'll be able to see some wild orangutans in action. We will upload separate articles about our trip to these places.
Contact:
Address: Sabah Wildlife Department, W.D.T. 200, Sandakan, Jalan Sepilok, Sepilok, 90000 Sandakan, Sabah
Opening hours:
Daily: 9 am–12 pm, 2–4 pm
Friday: 9 am–12 pm, 2–4 pm
Telephone: +6 089 633 587
Watch our orangutans video shot during our trip. 👇👇
If you have read this blog post this far, don't miss out on the video shot at the rehabilitation center. Click the image below to watch on YouTube (shot in high definition!).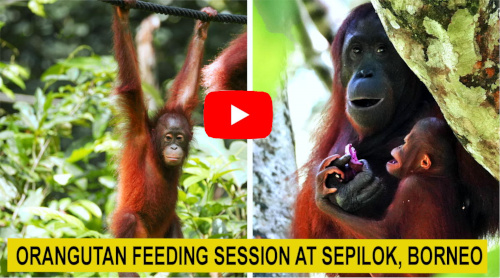 Other places we visited in Sabah, Malaysia
If you like this article, you may also want to read about other articles we wrote during our visit to Sabah, Malaysia.