Experience the thrill of snowy footsteps on a breathtaking mountaintop with the Queenstown scenic helicopter flight!
On the fourth day of our Queenstown adventure, the highlight was the Queenstown scenic helicopter flight and alpine landing tour. The Helicopter Line, our tour company, has arranged to pick us up directly from our hotel, the Colonial Village Motel.
Although various websites provide comprehensive information about helicopter rides in Queenstown, I want to immerse you in our personal experience, accompanied by a vivid collection of photographs that we have taken.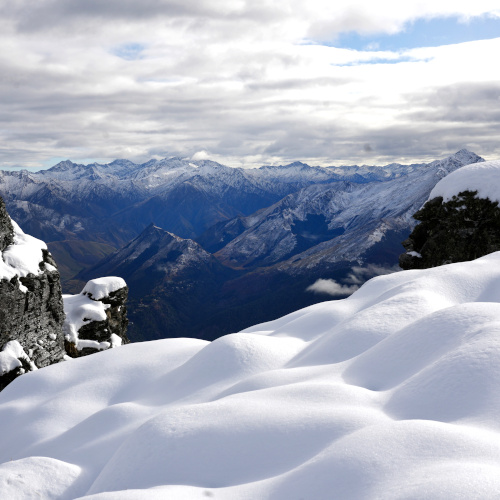 Watch the video we shot during the helicopter flight. It is at the end of this article. 👇👇
Getting prepared for the helicopter flight
Our journey commenced at the helicopter base near Queenstown Airport, where we were immediately captivated by the anticipation in the air.
We proceeded to the registration counter before being guided to a comfortable waiting area. Handbags and selfie sticks were not permitted on board, but there are secure lockers to store our belongings, or we just leave them at the back of the counter.
We donned our headphones as we prepared for takeoff, as the pilot would provide informative commentary throughout the flight. It required attentive listening to catch every detail with the thunderous hum of the helicopter's engine.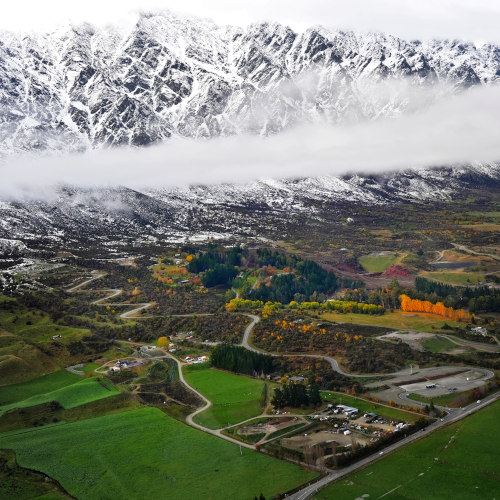 The magnificent view of the Remarkable mountain range
The flight sweeps us above the picturesque Remarkable mountain range, granting us a vantage point to behold the glistening shores of Lake Wakatipu and the sprawling beauty of Queenstown city.
Alpine landing
The flight lasted over half an hour, including the alpine landing.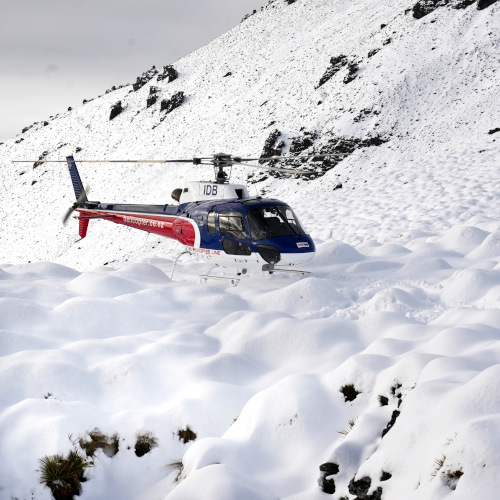 We immersed ourselves in an extraordinary panorama with majestic rocks, towering cliffs, and a blanket of deep, pristine snow as we touched down.
The pilot's expertise guides us to the most optimal landing location, hidden away in these remote and inaccessible spots only a helicopter can reach.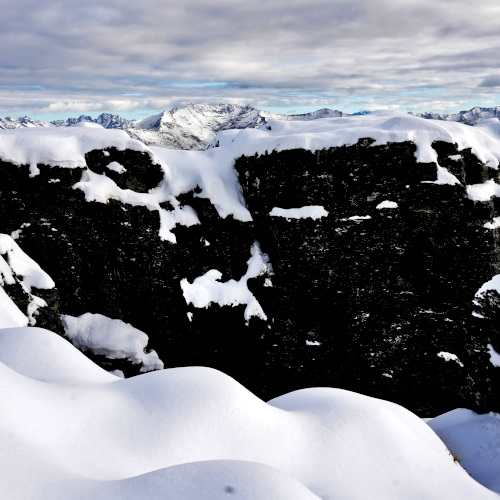 It was a memorable experience to step onto the untouched, half-foot-deep snow. During the summer, you can expect rugged terrain that will leave you in awe.
The spot where we landed proved perfect, allowing us to bask in the full splendor of Queenstown's winter landscapes.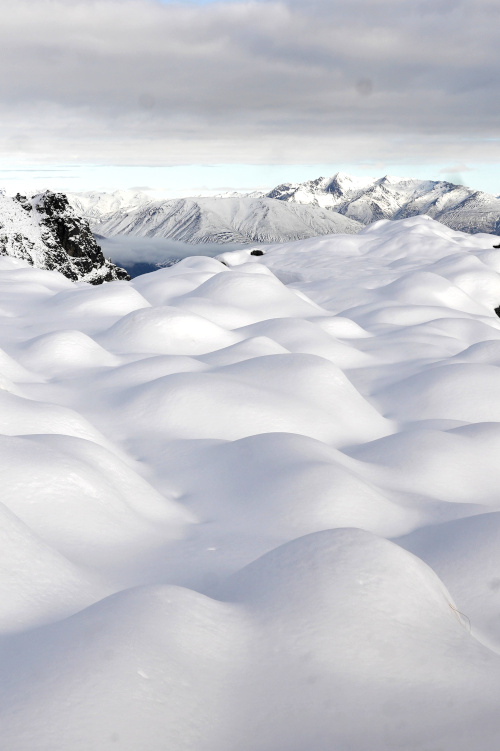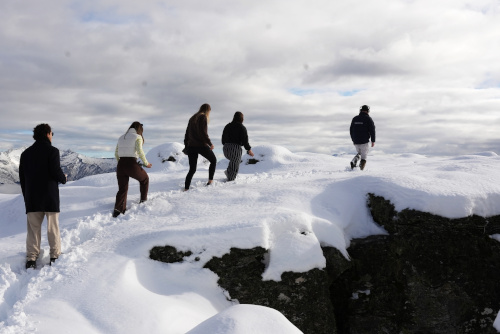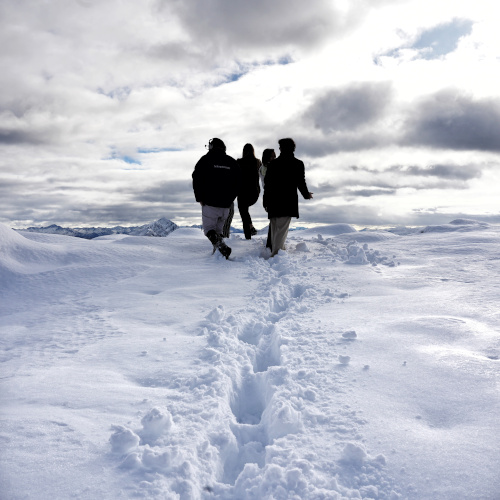 We reluctantly left the alpine paradise behind and reboarded the helicopter. Our pilot took us for another glimpse of Queenstown's view before returning to the base.
Embarking on this Queenstown scenic helicopter flight was an invaluable experience. It provides a unique opportunity to marvel at the breathtaking sights of Lake Wakatipu and Queenstown from high above the clouds.
Watch the video we shot during the helicopter flight 👇👇
Speaking of which, we also upload a video we shot during the flight. Please click the image below to bring you to our YouTube channel (shot in high definition!). You may also want to check out our trip to Queenstown Hill and the Lake Wakatipu cruise.