Are you ready to explore the wonders of Ushuaia? From cultural sites to stunning natural vistas, this city tour will take you on an unforgettable experience! Come along as we explore some of Ushuaia's most impressive and unique landmarks and attractions.
Located below the snowcapped Martial Ranges lies the southernmost city of the world – Ushuaia. This city is an adventure epicenter famous for its topsy-turvy buildings and steep streets.
Visiting Ushuaia was a wonderful experience for us. The city has a distinct vibe and is unique from all other places we have visited.
Note: We came to Ushuaia to embark on our Antarctica cruise. Not expecting much, we found it a pleasant surprise in this layback small town. It is also the gateway to visiting Antarctica, the coldest continent in the world. We arrived in the morning from Buenos Aires, which allowed us half a day to visit this attractive small town before embarking on our Antarctica cruise and another half on the returning trip before boarding the flight back to Buenos Aires.
This article is about what we did in Ushuaia during our stay and is a guide for you if you only spend a day here like us.
Check out our article Epic Antarctica trip- Journey to the end of the world here.
How to get to Ushuaia
Since Ushuaia is nestled on the tip of South America and is far, there is no direct international flight available. However, the domestic flight arrived from Buenos Aries early in the morning, which gave us enough time to visit the Tierra del Fuego National Park.
1. Tierra del Fuego National Park.
After arriving from Buenos Aires, we joined an optional tour to the Tierra del Fuego ((Land of Fire) National Park.
The park was built in 1960 and is the southernmost Patagonian-Andean forest. It is located almost 3.11km to the west of Ushuaia.
After lunch at the park's restaurant, we went to the End of the World post office.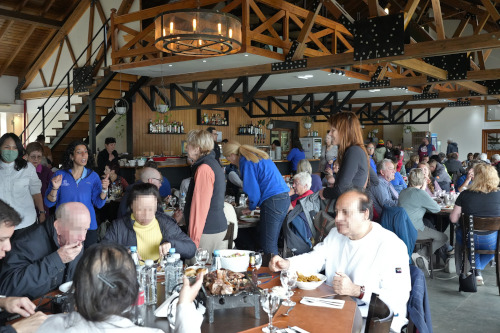 This small post office is made from wooden piles and ridged metals.
While visiting the post office, we were lucky to meet with the son of the 67-year-old postman, Carlos de Lorenzo. He was the only person who operated the post office, meaning that opening hours used to be uncertain.
Carlos came to Ushuaia after finishing his teaching career in Buenos Aires. He then lived on Redonda, an island 2km away from the shore. He claimed himself the prime minister and leader of this 50-hectare island.
We took some pictures, bought some postcards and stamped our passports.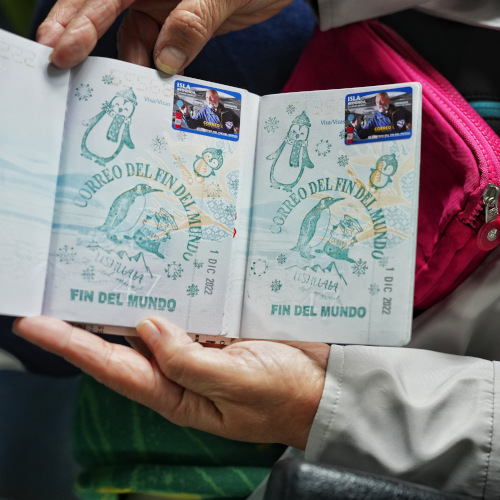 Indeed, we also purchase some postcards to post from the post office at the end of the world!
2. Get your certificate at the Ushuaia tourist information center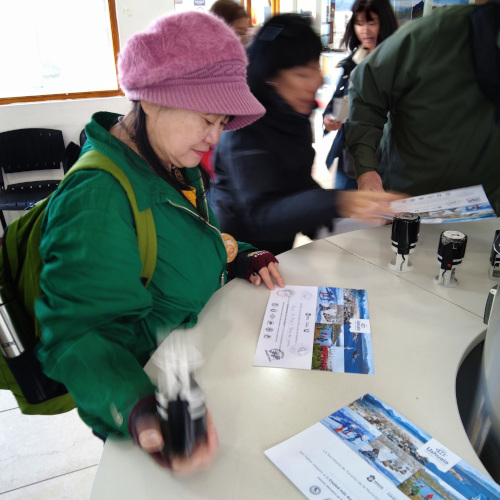 After disembarking from our cruise during the return trip from Antarctica, we began our exploration by visiting the Ushuaia tourist information center to get a certificate to confirm our visit to the city. The staff was accommodating and provided us with complimentary maps and brochures.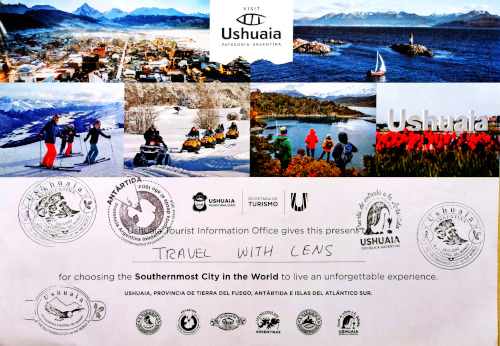 With the map and directions given, we started to explore the city of Ushuaia.
3. Explored the Museum of the Prison of Ushuaia (Presidio Museum Prison)
This formal prison contributed a lot to Tierra del Fuego and its history. It stayed operational from 1896 to 1947 until turning into a museum. Many well-known and dangerous criminals have spent their time in this prison.
During our tour of the prison museum, we walked through the prison cells, each cell telling a different and exciting story of the prisoner who was kept there.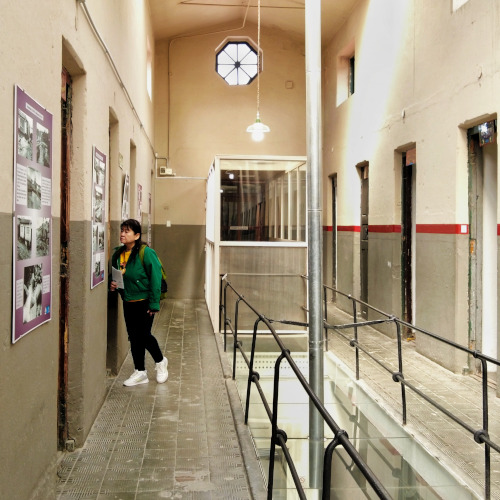 We found that the prisoners here played a major role in building the city. Prisoners with good conduct would be allowed to go to the forests, cut the trees and provide firewood to the buildings in the city. They also contributed to Ushuaia by constructing streets, public buildings, and bridges.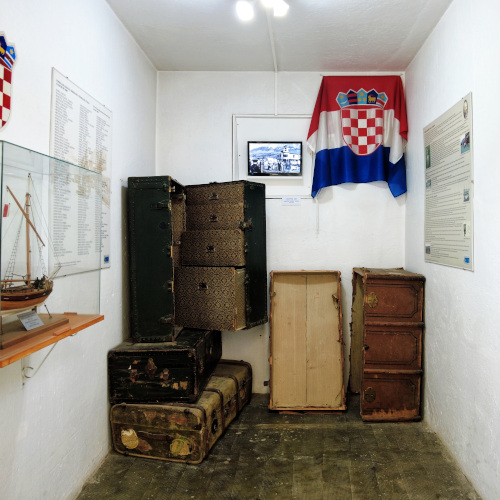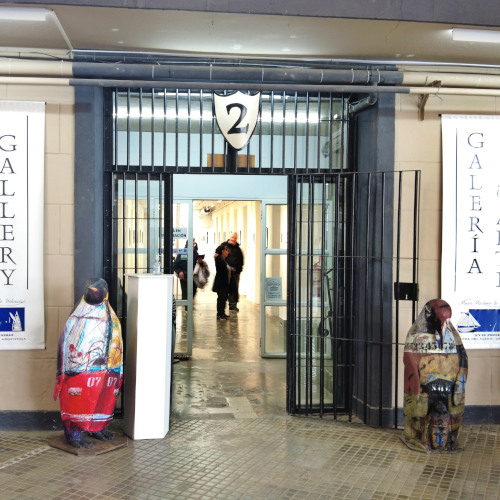 4. Never miss the famous king crabs
We headed to the famous Restaurant Bamboo for lunch to devour delicious king crab.
My mouth started to salivate again after remembering how divine the crab had tasted.
The chef steamed the crab instead of boiling it before amping its flavor.
Bamboo is an amalgamation of Chinese and Argentinean cuisine. They also offer an all-you-can-eat buffet, including a variety of seafood, but we were mainly there for the king crab.
If I had to sum up my entire experience at Restaurant Bamboo, I'd say, "We had the best crab ever eaten at the end of the world."
5. Walk around the Ushuaia city center
When we first stepped into Ushuaia, it felt like we had traveled back in time.
Roaming around the city, we noticed that the entire city gives off the perspective that we are in a 90's sitcom; even the interior of many buildings looked like the furniture made in the latter half of the last century, most of it. You can expect to see modern furniture in hotels and restaurants now.
To summarize what the entire city of Ushuaia looks like, I'd say it lacks the modern touch of all the other Latin American cities, but this is what makes this city so different, and that too in a good way.
6. Take pictures at the Ushuaia 'end of the world' sign
This iconic signpost in Ushuaia marks the southernmost tip of Argentina and is known as the 'end of the world (el fin del mundo).' Make sure to take a picture of yourself at this unique signpost. You can visit the nearby souvenir shops for some mementos to remember your experience.
7. Shopping in Ushuaia
Before we leave the city, we did some shopping on the main street as there are plenty of traditional stores and small boutiques that sell souvenirs and handicrafts. In addition, there are also stores specially devoted to Patagonian souvenirs, such as woolen clothing and accessories, wood products, leather goods, and even unique jewelry. We bought some moments for ourselves and our family.
8. Mural of penguins on the wall in Ushuaia
That is a beautiful Penguin mural in front of a souvenir store at a crossroads on Main St. This mural has become a must-visit tourist attraction, and I've seen many people posted on Instagram. It's a beautiful depiction of nature, painted entirely by hand. Of course, we do not want to be left out, and we took a photo of it to remember this moment forever!
Other best things to do at Ushuaia we did not do during our tight schedule are:
9. Take the End of the World Train Ride
One thing we missed on our trip was riding on the end-of-the-world train. It is a pity because we just do not have enough time. According to our guide, the train will take us from Aguas Calientes through Tierra del Fuego National Park and up to Río Grande. There will be breathtaking glaciers, rivers, and waterfalls along the way.
10. Ushuaia Double Decker Bus Tour
There is a double Decker bus tour service available in Ushuaia. The bus will take you to the major attraction of the Tierra del Fuego National Park, Beagle Channel, and Martial Glacier. We did not take the double-decker bus as we preferred to walk around the city freely.
Other best places you can visit before your Antarctica cruise adventure:
Take a cruise down the Beagle Channel to see the les eclaireurs lighthouse. The cruise will bring you to the famous lighthouse at the end of the world (Faro del fin del mundo). Also allow you to see the colonies of sea lions, dolphins, seals, and whales if you are lucky. You would likely see plenties of albatrosses, petrels, and many more seabirds soaring above you. We did not take up this cruise because we will sail through the Beagle Channel to Antarctica.
Hiking at Laguna Esmeralda. This area has many beautiful lakes and a gorgeous lagoon, and it is a great destination if you want to explore the nature of this part of the world. The hype is about an hour, and you will expect to see snow peaks and magnificent waterfalls.
Hike to Glacier Martial. I like to hike, and this is something I want to do. However, since our time is limited, we have to give it a miss. This glacier is about four kilometers away from Ushuaia city center. It is a great way to view the stunning valley views and enjoy a picnic at the snow-capped peak.