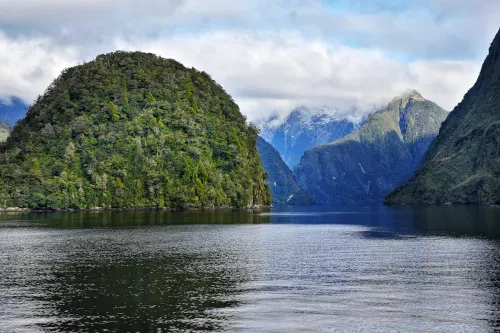 During the seventh day of our journey around the South Island, we were excited to embark on the Doubtful Sound cruise to explore the wilderness of Fiordland. We had a peaceful night's rest in the charming town of Te Anau.
This fiord is three times longer than Milford Sound and has ten times the surface area with multiple arms. Doubtful Sound boasts rugged peaks, verdant rainforest, and twisting hidden inlets that will leave you breathless. We were eager to witness nature's beauty and compare it to our previous experience at Milford Sound.
We arrived at the Te Anau Visitor Center the next morning, where our coach departed at 9.00 am to pick up other passengers at the Manapouri Visitor Centre. From there, we board a cruise across Lake Manapouri, followed by a bus trip through Fiordland's rainforest and over the epic Wilmot Pass into Doubtful Sound.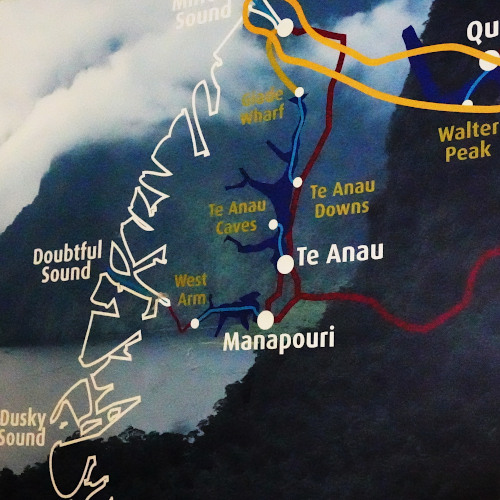 1. The journey from Te Anau to Lake Manapouri
Doubtful Sound is remote with no road access, so we must take a bus to Manapouri first. From there, we will cruise through the beautiful Lake Manapouri.
After reaching West Arm, we must take another bus ride over Wilmont Pass, known as New Zealand's most expensive road to build due to its remoteness.
The serene Lake Manapouri is adorned by many picturesque islands and encircled by towering peaks. Our leisurely cruise spanned approximately 45 minutes, traversing the glistening, transparent waters and providing a perfect preface to the exciting escapade ahead.
Watch the video we shot at Doubtful Sound. It is at the end of this article. 👇👇
2. Wilmot Pass
Our boat ride ended at West Arm, a small bay where the largest hydropower station in New Zealand is located.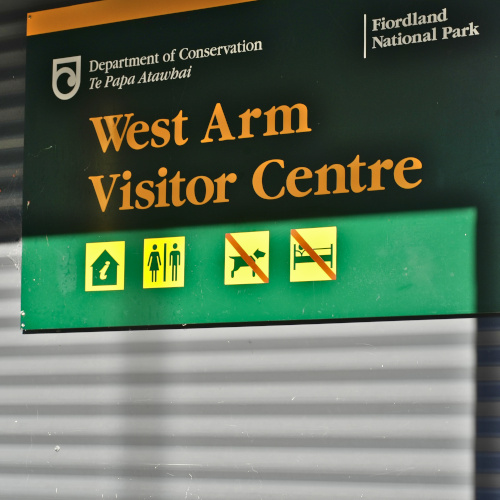 After a brief introduction at the West Arm visitors center, we embarked on the second leg of the bus ride, driving along the Wilmot Pass Road to the final point at Deep Cove to start our cruise at Doubtful Sound.
The journey through the 45 minutes bus ride from West Arm was beautiful, with mountains, dense rainforest, and mesmerizing flora.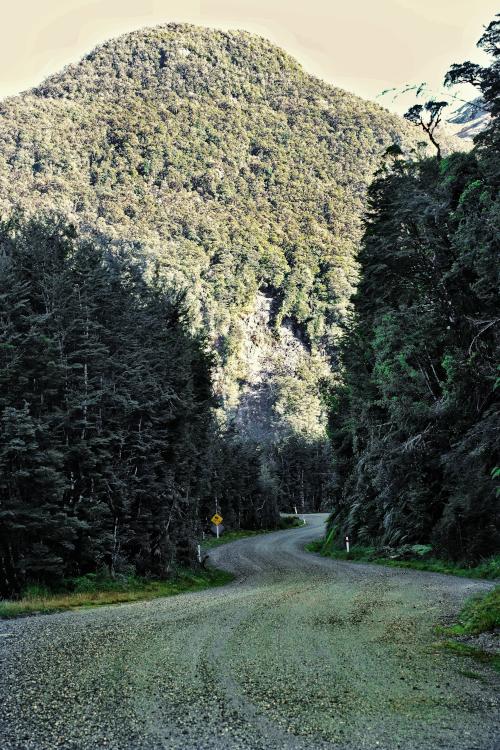 The bus also stopped several times to experience the dense Fiordland rainforest and view the Deep Cove and Doubtful Sound from the vantage point.
The coach trip through Fiordland's lush rainforest and over Wilmot Pass was indeed one of the highlights of our trip.
Finally, we reached the Deep Cove to start the second boat trip to enter the Doubtful Sound.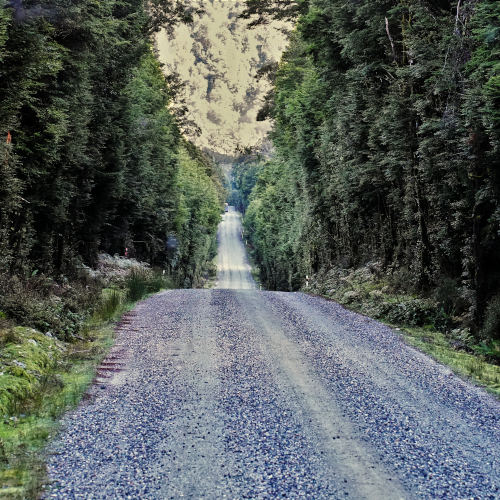 About Wilmot Pass
The Wilmot Pass is a crucial connection between Doubtful Sound and the West Arm in Lake Manapouri, New Zealand's South Island. It is named after E.H. Wilmot, a former surveyor-general of New Zealand who discovered it during a surveying expedition in 1897. The pass sits at an elevation of 671 meters and is nestled between Mount Wilmot and Mount Mainwaring. The gravel road we traveled was constructed across the pass to aid in developing the Manapouri Hydroelectricity Project, making it the only disconnected route on the New Zealand mainland from the broader network of roads.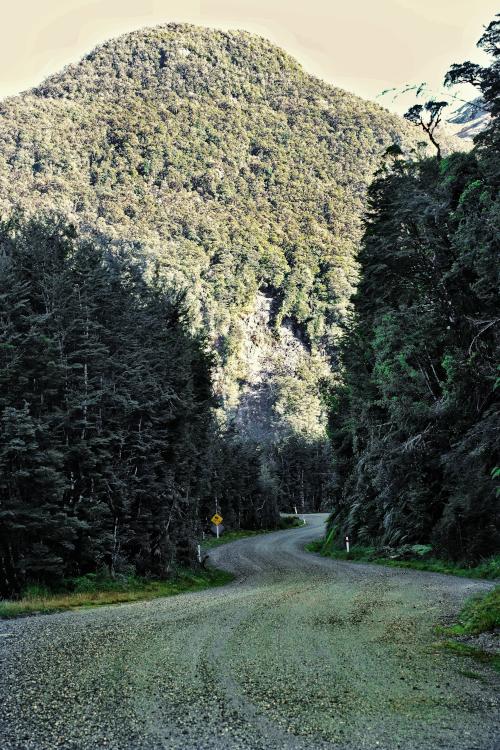 3. Doubtful Sound Cruise
Once we arrived, we boarded our cruise ship for a 3-hour cruise sailing deep into Doubtful Sound.
Helena Falls at Deep Cove tumbles down for 220 meters.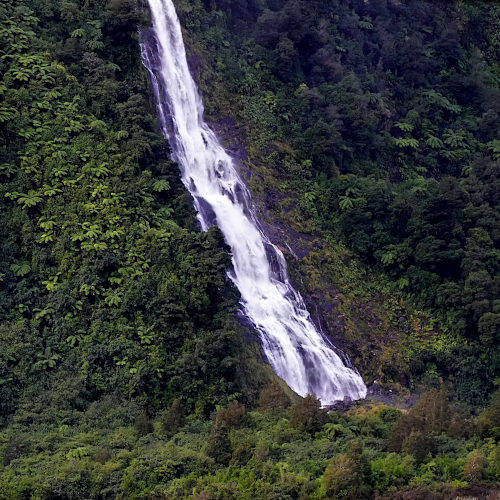 One of the things we liked about Doubtful Sound is its isolation – there's no internet connection, making it the perfect place to unwind.
The water is so calm that it creates a crystal-clear reflection of the mountain ranges and peaks, creating a picturesque scene beyond words to describe.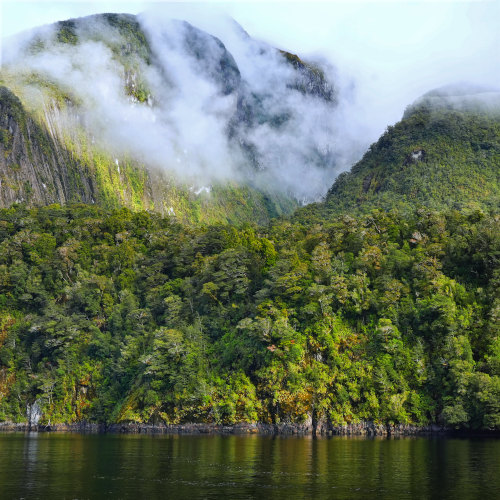 The weather was perfect, creating a different atmosphere from yesterday's Milford Sound cruise amidst strong winds and an overcast sky.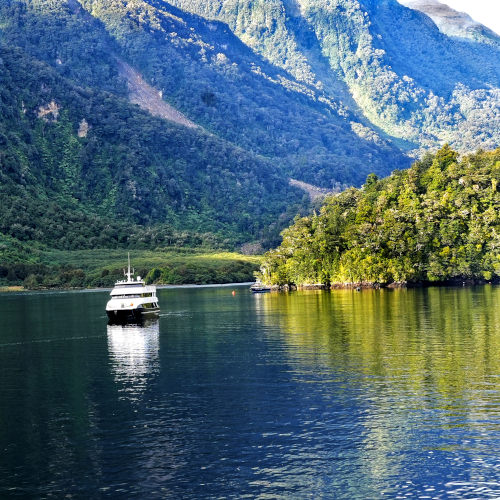 Standing on the upper deck to view the spectacular scenery is an unforgettable experience, but since there are plenty of sandflies, it is advisable to bring along insect repellent.
On one occasion, our captain turned off the engine and asked everyone to keep silent for a minute. No one was to move, talk, or use their mobile phones. Just listen to the sound of silence and appreciate the serenity of the place.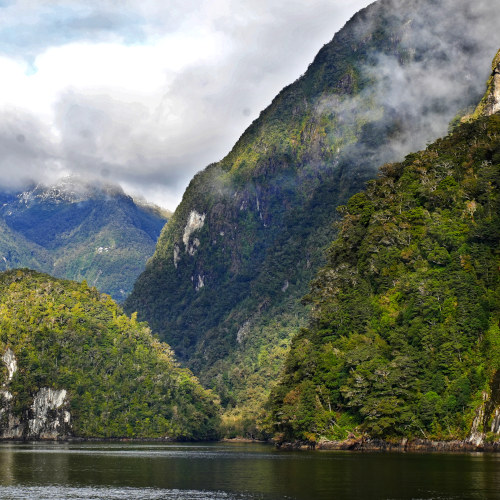 We spotted New Zealand fur seals basking on small rocky islands as we sailed toward the Tasman Sea. Our captain occasionally turns the boat to give us a closer look at these fascinating creatures. Unfortunately, we did not encounter the rare Fiordland crested penguin and the bottlenose dolphins.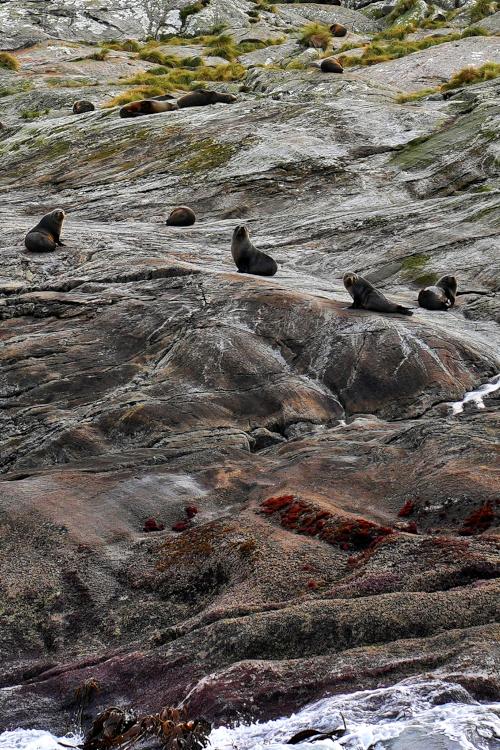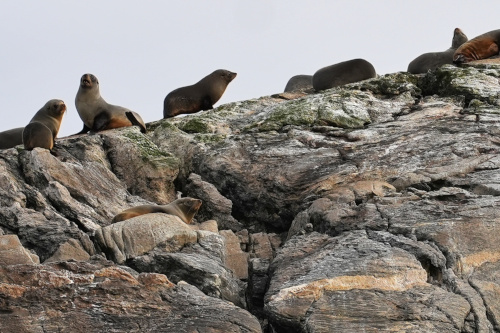 The Blanket Bay Hotel
We get close to the Blanket Bay "Hotel," a remarkable establishment on a beautiful, serene small islet. This unique building is well-known for being the most photographed spot in Doubtful Sound. While not an actual hotel, it had previously served as a fisherman's depot. Over time, various caretakers have taken charge of Blanket Bay. Some were actively involved in fishing activities within the Sound and managed the depot accordingly. At present, David and Neville Excell possess the necessary permissions for Blanket Bay and have diligently restored and reconstructed the hut to its current splendid state.
4. The return trip
After our cruise, our bus driver urged us to return to the coach promptly to return to West Arm before finally arriving at Deep Cove. Unfortunately, the return journey was exhausting and rushed, as many of our fellow passengers had to return to Queenstown that same day. We opted to spend an additional night in Te Anau to avoid the long journey, then rent a car the following day for our trip to Glenorchy.
5. Milford and Doubtful Sound, which is better?
Milford Sound, situated at the northern end of Fiordland National Park amidst towering mountains, exemplifies the quintessential fiord—a deep inlet surrounded by steep, majestic peaks. Spanning approximately 13 kilometers, Milford Sound is renowned for its breathtaking landscapes, particularly the iconic Mitre Peak. Among the 14 fiords in Fiordland National Park, Milford Sound is the most easily accessible, with convenient transportation options including bus, car, or flights from Queenstown. Please read our Milford Sound cruise here.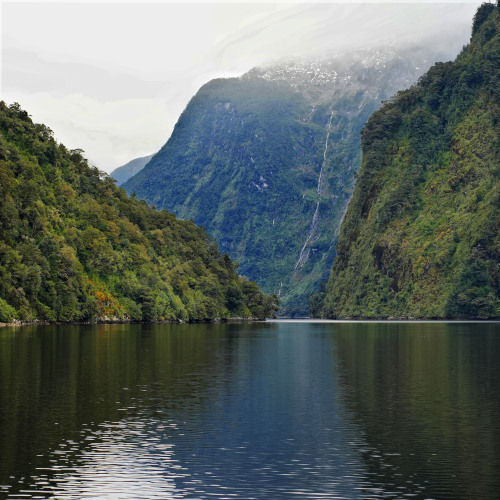 Doubtful Sound captivates visitors with its magnificent mountains, although they are not as lofty as those found in Milford Sound. It stretches three times longer than Milford Sound, boasting a roughly ten times greater sea surface area. It has gained fame for its untamed wilderness vistas and opportunities to spot wildlife. To reach Doubtful Sound, visitors embark on a launch trip across Lake Manapouri before traversing Wilmot Pass by car.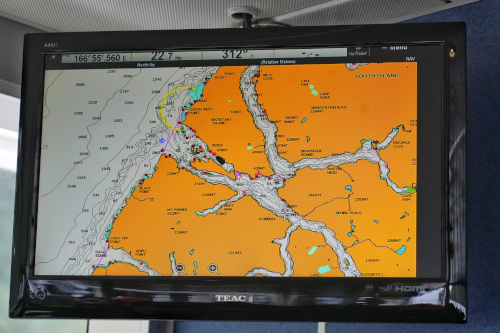 6. Other ways to explore Doubtful Sound
While we chose to join a day trip to Doubtful Sound by cruise, there are other ways and activities you can join.
If time and budget permit, an overnight cruise means spending more time in the middle of the remote fiord. The onboard cabins also allow for a great night's sleep with private cabins and ensuite bathrooms. It's a cruise, water activities, dinner out, and accommodation all in one!
Take a scenic flight over Doubtful Sound.
There are plenty of walking tracks you can explore on your own.
Watch the video we shot during our trip to Doubtful Sound👇👇
We also upload a video we shot during our trip to Doubtful Sound. Please click the image below to bring you to our YouTube channel (shot in high definition!). You may also want to check out our visit to Queenstown Gardens and Arrowtown.