We just completed our trip to Pakistan, a remote country we knew little about. As we enjoy traveling to exotic places that differ significantly from our home country of Malaysia, we decided to join a tour group organized by Go Holiday 360 Sdn Bhd without hesitation.
We are not sure what to expect in Pakistan. Some of our expectations were met, while others completely differed from what we initially imagined. That's why we want to show you what we have seen, what we have visited, and the experiences we have encountered along the way.
Day 1
We arrived at Kuala Lumpur International Airport (KLIA) in the afternoon. Since we had some time before our flight, we decided to grab a bite at the Plaza Premium Lounge. Our flight was chartered by Pakistan Airlines and would take 6 hours and 10 minutes to reach Islamabad, which was 3 hours behind Malaysian time.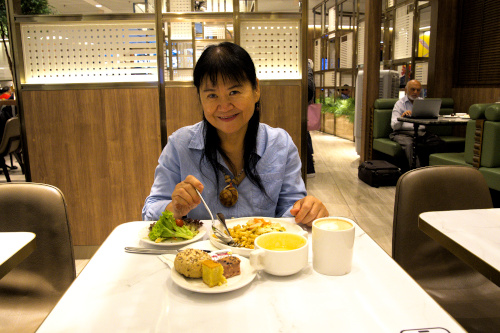 After a long journey, we finally landed in Islamabad and were warmly welcomed by our guide, Ali, and our driver, Yasir. We would be traveling with them for the entire trip to explore Northern Pakistan.
We arrived at the Pearl Continental Hotel in the middle of the night and underwent strict security checks, including an X-ray screening of our luggage.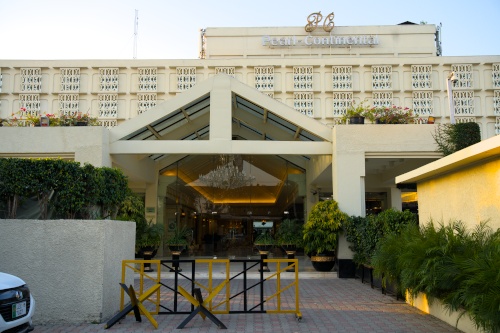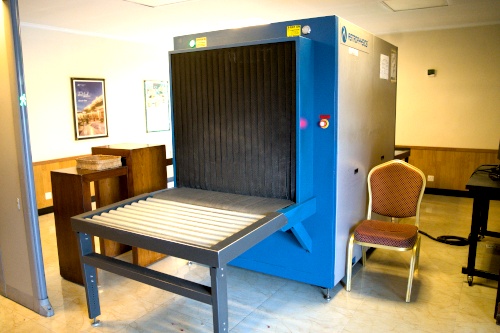 Our tour leader, KG, helped us complete the check-in process, which required both a passport and a visa.
During our trip to Pakistan, we asked our guide for advice on where to buy a local SIM card for our phone. He suggested that it would be best to use internet roaming instead of purchasing a local SIM card because different regions in Pakistan require different SIM cards.
He also helped us exchange Pakistani currency. During our visit, the exchange rate was 13000 Pakistan Rupees to 50 USD.
After a tiring day, we were eager to receive the key to our room and rest. That's the end of day one of our tour. Good night, and see you tomorrow.
Watch the video we shot during our trip to Pakistan (Day 1 & 2) , at the end of this article 👇👇.
Day 2
Good morning! Today is the second day of our trip to Pakistan. We started our day with a buffet breakfast at the hotel before heading to our first destination, the Dharmarajika Stupa.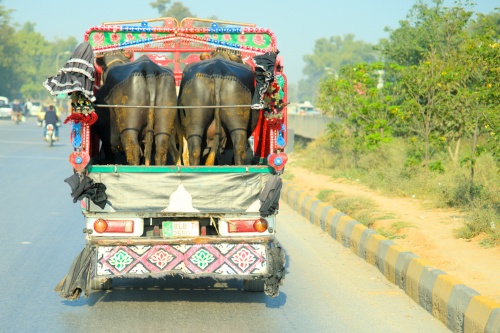 Along the way, we saw many fascinating sights, but the most notable were the decorated trucks, including one transporting live animals. We managed to take some photos.
These trucks were not only very colorful but also adorned with handcrafted patterns.
a. Dharmarajika Stupa
The first destination of our visit is Dharmarajika Stupa.
Dharmarajika is the earliest and largest Buddhist religious site in Taxila. It was built to enshrine the redistributed holy relics of the Buddha by the famous Mauryan King Asoka the Great, who was known as Dharmaraja for his services to Buddhism, hence the name Dharmarajika.
The circular Stupa is constructed in solid stone masonry and has a diameter of 131 feet with a 45-foot high drum. An ambulatory passage, paved with stone slabs, runs around the stupa, providing a path for devotees to circumambulate the holy site.
We visited several sites around the stupa, including meditation cells, the main stupa, Buddha's feet, the Monastery area, and a votive stupa.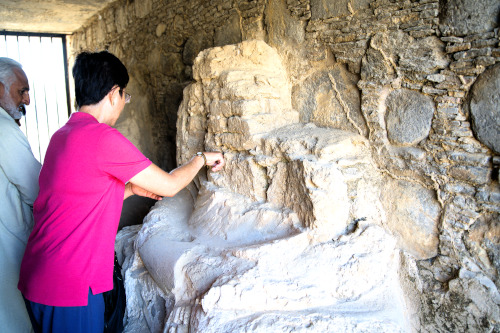 The Dharmarajika Stupa statues are mostly beheaded due to natural decay, vandalism, and invasions.
b. Sirkap City
The next destination is Sirkap City.
It was a hot and sunny day, so we had to protect ourselves by wearing long-sleeved shirts or sunscreen. A knowledgeable local guide showed us around and pointed out various highlights of the ancient city.
This place is named after a villainous character from the folk tales called "Raja Rasalu and seven demons."
The remains at the site belong to four different groups of people: Pre-Greeks, Greeks, Scythians, and Parthians. The city was established around the first quarter of the second century BC by Menander, the Bactrian Greek King.
The town was well-planned and fortified, and the Parthian King Gondophares reconstructed it using the Greek model. The main street was studded with shops and places of worship like the Apdidal Temple, Sun Temple, Double-Headed Eagle Stupa, and King's Palace.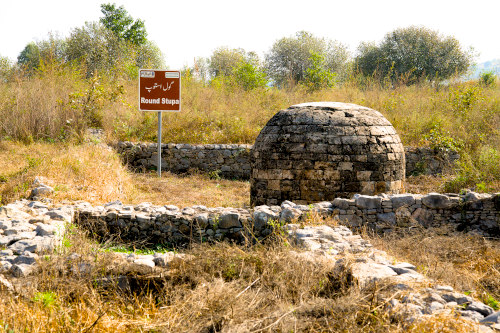 The remains of Sirkap (Taxila) have been declared a National Heritage and are protected under the Antiquities Act 1975. This place holds historical and architectural significance and was inscribed upon the World Heritage List of the convention concerning the protection of the world cultural and Natural Heritage in 1980.
c. Taxila Museum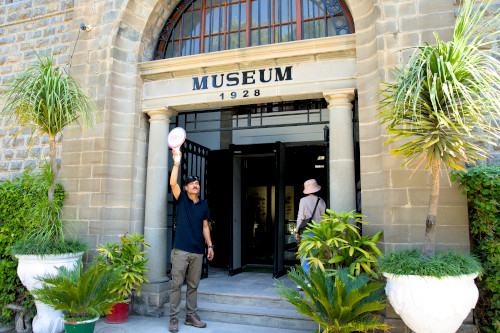 Taxila Museum has been recognized as a UNESCO World Heritage Site for its significant and comprehensive collection of Gandharan art dating from the 1st to the 7th centuries.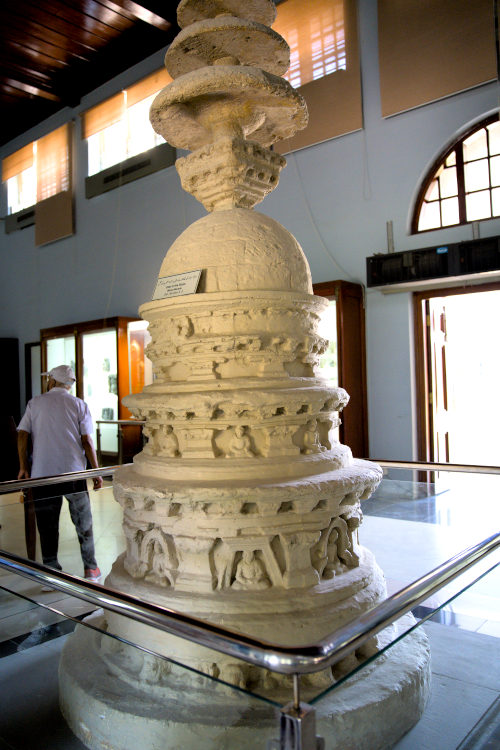 Gandharan art is a distinct style of Buddhist sculpture that emerged in the Gandhara region of the Indian subcontinent, which is now located in northwestern Pakistan, between the 1st century and the 7th century. Unlike earlier Buddhist art, Gandharan artists depicted the Buddha in a relatively naturalistic and realistic manner, which makes their statues special. The unique blend of Eastern and Western artistic traditions in Gandharan art resulted in a unique style of Buddhist sculpture that distinguishes it from earlier Buddhist art.
The museum mainly focuses on Gandharan art, with its core collection coming from excavated sites in the Taxila Valley, particularly the excavations of Sir John Marshall. The collection comprises approximately 7,000 artifacts, including stone and stucco sculptures, votive objects, coins, pottery, and other artifacts, with a total of 30,000 items maintained in the reserve collection. The museum's notable collection showcases the art and heritage of the Gandhara civilization and Buddhism.
The museum boasts a collection of priceless artifacts, including relics of Lord Buddha. We captured some photos during our visit, which are presented here.
After visiting the museum, we strolled through the beautiful garden surrounding the museum before returning to our coach.
d. Jaulian
Our final destination in the region of Taxila is Jaulian.
Jaulian is a ruined Buddhist monastery that dates back to the 2nd century. It is part of the Ruins of Taxila, which were inscribed as a UNESCO World Heritage Site in 1980.
During the invasion of the White Huns in the 450s, Jaulian was devastated and later abandoned. The site never recovered due to the persecution of Buddhists by subsequent rulers, such as the Hun King Mihirakula.
The main stupa located at Jaulian is badly damaged. The complex of Jaulian comprises the main stupa, twenty-seven subsidiary stupas located around the main stupa, and two adjacent courts.
The lower stupa court
The lower stupa court is a spacious open quadrangle that features a collection of small shrines designed for housing cult images. Besides, there are five moderately sized stupas situated along the court's side. These stupas were previously exposed in the open but are now roofed over for protection. Although they have lost their domes and cylindrical drums, their square bases are still decorated with elaborate stucco reliefs arranged in horizontal tiers.
Fifty-nine chapels are situated around the courts and showcase scenes from the Buddha's life. The monastery also contained individual monk quarters surrounding a large courtyard.
Healing Buddha
The Healing Buddha is a seated figure with a circular hole at the navel. This hole was designed for suppliants to place their fingers in when offering prayers against specific bodily ailments. According to popular belief, merely touching his image or calling out his name can effectively cure some illnesses.
e. Khanpur Dam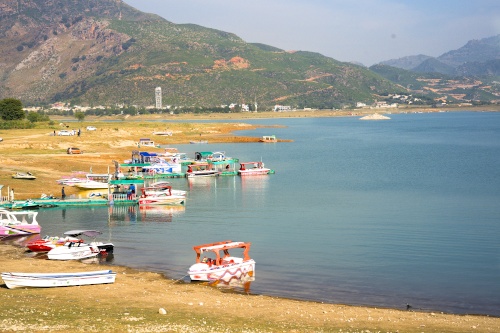 During our journey, we made a stop at Khanpur Dam to capture some beautiful photos from the viewpoint. Earlier, we had visited Jaulian and then resumed our journey.
Khanpur Dam, built over the Haro River, is one of the most magnificent dams in Pakistan. It is situated near Khanpur in Khyber Pakhtunkhwa and is about 50 km away from Islamabad on Taxila Haripur Road. The primary purpose of constructing the dam was to provide water for irrigation and drinking purposes to Rawalpindi and Islamabad. However, after recent developments, the dam has also become one of the most sought-after tourist attractions in the country.
Besham Hilton Hotel
Our driver Yasir, drove along the Hazara Highway until we arrived at the Besham Hilton Hotel, where we spent the night. This is a lovely three-star boutique hotel with a beautiful garden that looks even more stunning when illuminated at night.
We enjoyed a buffet dinner here and had a restful night's sleep after a long day traveling on the magnificent Karakoram Highway.
That's the end of our day two itinerary. Goodnight and I'll see you tomorrow morning to continue our trip to Pakistan.
Note: If you like to visit exotic places, I suggest visiting Bhutan. We had been there early this year, and the experience was amazing. Find out more about what Bhutan is like by visiting our Bhutan article here.
Watch the video we shot during our trip to Pakistan, day 1 and 2 of our trip 👇👇.