During our three-month stay in New Zealand, we had the opportunity to explore various locations in both the North and South Islands. One of our longest and most memorable journeys was a ten-day, nine-night trip that covered all the places to visit in Queenstown and its surrounding areas on the South Island.
In this article, I will summarize our itinerary, including stays in Queenstown and Te Anau and day trips to nearby destinations. I aim to provide comprehensive information that will serve as a valuable reference for anyone planning a similar trip to this region.
While your planned duration may differ from mine, you can still utilize this information to create a customized itinerary that suits your preferences. With the details provided, you can plan and select the destinations that align with your interests, resulting in a delightful and personalized travel experience.
Our Queenstown 10D9N Itinerary
To begin with, let me summarize our itinerary below:
Day 1: Queenstown Garden, Central Queenstown
Day 2: Queenstown Hill, Arthur's Point,
Day 3: Million Dollar Cruise
Day 4: Helicopter ride, Tiki Trail, Sunshine Bay
Day 5: Crown Range Summit, Cardrona Hotel, Bradrona, Wanaka, Arrowtown
Day 6: Milford Sound
Day 7: Doubtful Sound
Day 8: Te Anau
Day 9: Glenorchy and Paradise
Day 10: Return to Auckland
Day 1: Queenstown Garden, Central Queenstown
We arrived in Queenstown from Auckland in the morning and opted for the local bus to take us from the airport to our Motel. After checking in, we took a short walk to Queenstown downtown.
Our first stop was the renowned Fergburger, one of the most famous eateries in Queenstown. This burger joint is so well-known that locals often claim that visiting Queenstown without trying their burgers is incomplete. Our expectations were met and exceeded as the burger was exceptionally delicious.
Following our satisfying lunch, we strolled along the lakefront, exploring the various activities we could partake in. We reserved our spots for the Million Dollar Cruise, a delightful lake excursion scheduled for the next day.
Continuing our walk, we meandered down Marine Parade and ventured into the enchanting Queenstown Gardens. Offering many trails, ranging from short leisurely walks to lengthy 36km treks, we opted for the shortest 2.4km loop trail. This allowed us time to visit the surroundings later in the day.
Further reading:
Once we returned to the town center, we went to the Minus 5° Ice Bar to enjoy cocktails in its extraordinary, icy atmosphere. Every aspect of the bar, from the cups to the tables and chairs, was meticulously crafted from ice. It was an experience, especially for those who had never visited an ice bar.
The remainder of the day was spent exploring downtown Queenstown, relishing in the breathtaking scenery of the snow-capped mountains as a picturesque backdrop. We couldn't help but immerse ourselves in the laid-back, relaxed atmosphere permeating this charming tourist town. We visited several noteworthy places, including St. Peter's Church, the Old Library building, and the village green.
We chose Tatsumi Modern Japanese Dining for dinner, savoring the delectable fusion Japanese cuisine before retiring to our comfortable Motel for the night.
Day 2: Queenstown Hill, Arthur's Point,
Queenstown Hill is among the best places to visit in Queenstown, especially if you like hiking. We walked to the Queenstown Hill track trailhead on the city center's outskirts on the second day. The walk to the trailhead provided a few vantage points, allowing us to bask in the panoramic views of the city, the lake, and the mountains.
Then we ascent up Queenstown Hill, which took a leisurely three-hour hike with numerous stops along the way to fully absorb the awe-inspiring scenery. Near the summit is the renowned sculpture known as The Basket of Dreams.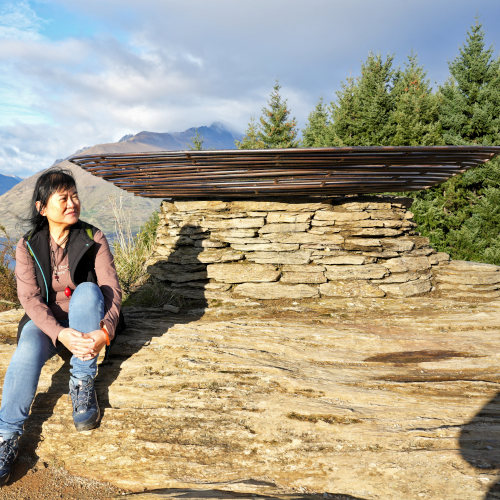 Upon reaching the summit, we were greeted with a breathtaking view. However, the strong winds dissuaded us from lingering for too long. Therefore, we opted to descend via an alternative trail that wound through a dense, gloomy forest adorned with vibrant red mushrooms, further enhancing the already enchanting ambiance of the Fairy Meeting Place.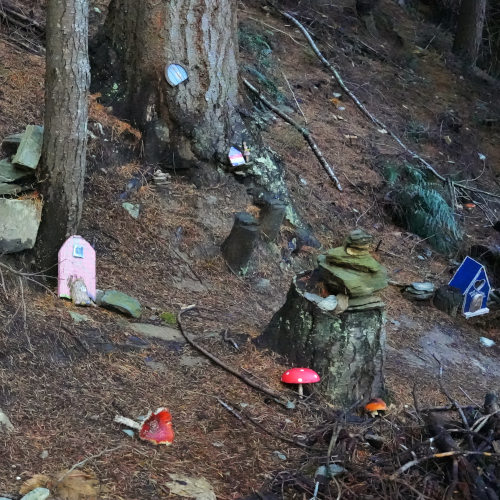 We went to Cargo Gantley Pub & Cafe for lunch at Arthur's Point, a short bus ride from Queenstown. This charming cafe was conveniently located just a minute's walk from the renowned Onsen Hot Pools, an upscale day spa featuring private hot tubs overlooking the magnificent Shotover River canyon.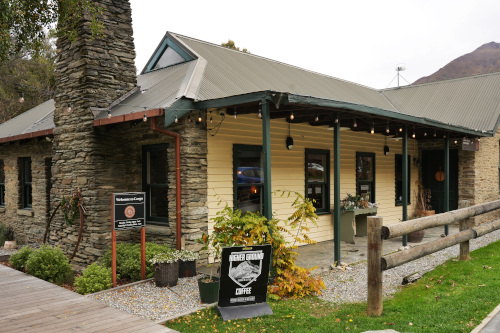 Although we arrived at the Onsen Hot Pools, we, not fans of spas, decided to return to Queenstown to indulge in some shopping instead.
As evening fell, we sought dinner at Public Kitchen and Bar, situated at Steamer Wharf. This restaurant offered a delightful alternative to fine dining, a notable place for dinner in Queenstown.
Further reading:
Queenstown Hill Walking Track: The complete walk-through experience
Day 3: Million Dollar Cruise
The itinerary for day 3 is taking a more leisurely pace. We decided to sleep in and indulged in a late start to the day. Lunch was at King Made Noodles, a traditional Chinese noodle house. The noodles served were truly authentic. We even witnessed the skilled artistry of making 'pulling noodles' by the chef at the front of the restaurant.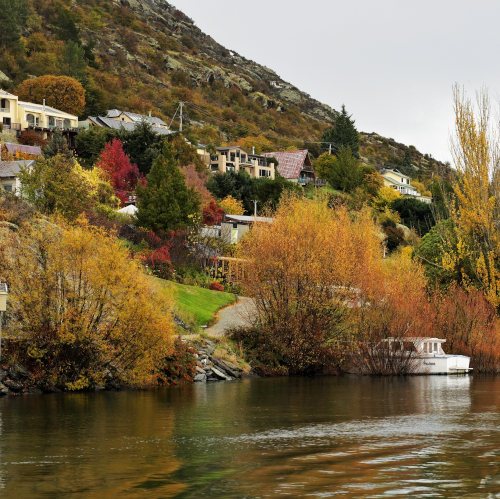 Following our delightful lunch, we went to the picturesque lakefront to embark on the Million Dollar Cruise. This excursion took us on a scenic voyage around Wakatipu Lake, with the captain assuming the dual role of guide, providing fascinating commentary about the various buildings, mountains, and plants we encountered throughout the cruise.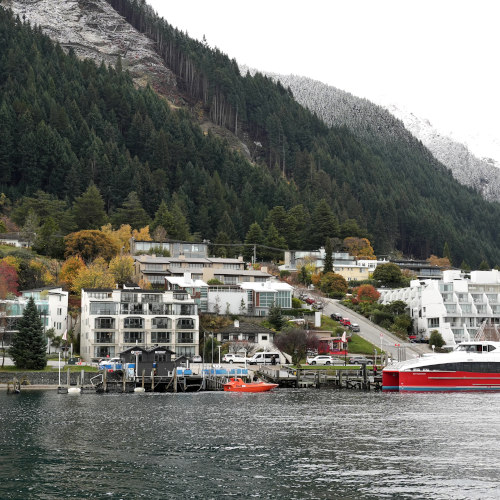 Although the best view was from the upper deck, the rain prompted us to seek shelter on the lower deck. Nevertheless, the raindrops added a touch of mystery to the already enchanting vistas of the glistening lake and the majestic snow-capped mountains.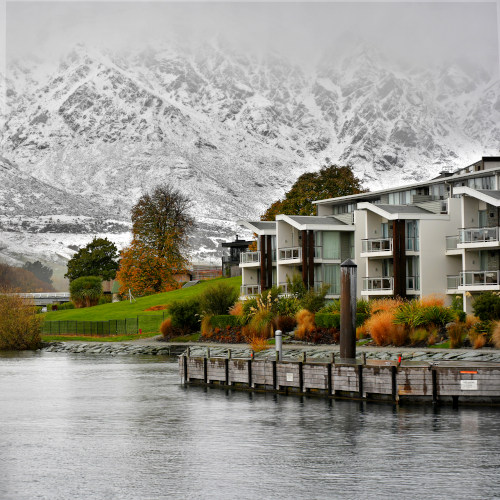 We headed to Blue Kanu at Church Street for dinner, just a minute's walk from St. Peter's Church. Despite the restaurant being full, we were fortunate to have pre-booked online. This Polynesian eatery specializes in Pacifica and Asian-style cuisine, offering a unique dining experience that is worth the visit.
Further reading:
Million Dollar Cruise – The best and most affordable cruise in Queenstown
Day 4: Helicopter ride, Tiki Trail, Sunshine Bay
On day four, we joined a scenic helicopter flight in Queenstown. The Helicopter Line, our chosen tour company, picked us up directly from our accommodation at the Colonial Village Motel.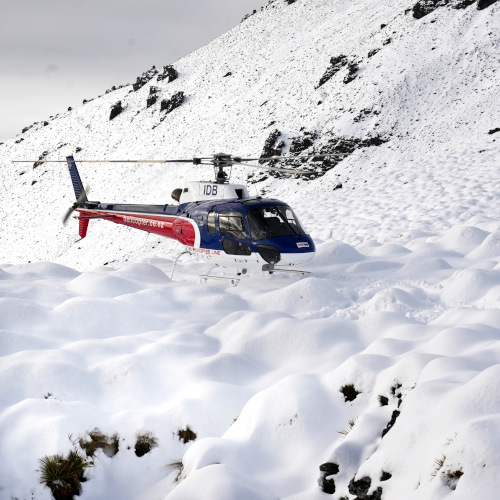 Upon arriving at the Queenstown airport, we patiently waited and completed the necessary registration procedures. With everything in order, we embarked on our journey, soaring above the snow-capped mountain range, admiring the breathtaking vistas of Lake Wakatipu, and enjoying a bird's eye view of Queenstown City.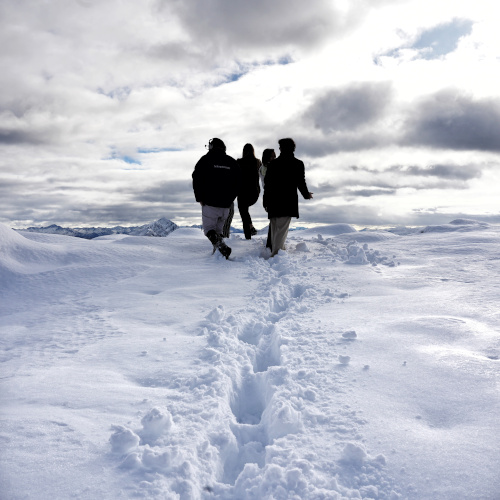 The flight lasted for over half an hour, with the highlight being the alpine landing, where we could step foot on the magnificent mountain peak.
Further reading:
Queenstown scenic helicopter flight and alpine landing (full review)
We decided to try something different for lunch and opted for Thai cuisine at My Thai Lounge. After lunch, we planned to ride the cable car to the top of Bob's Peak. However, the cable car service was temporarily suspended due to ongoing renovations.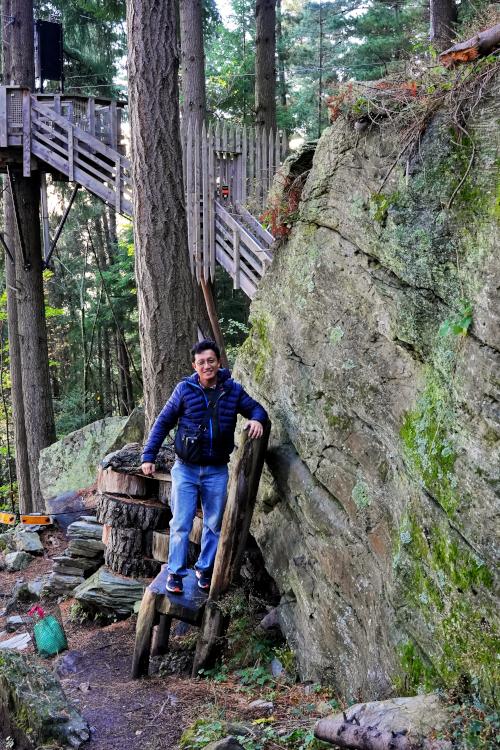 Undeterred, we decided to hike up to the Skyline Gondola at the peak via the Tiki Trail. Unfortunately, we soon realized the trail was quite challenging, especially since we were not wearing proper footwear. As a result, we made the sensible choice to turn back and took a bus to Sunshine Bay.
Along the Sunshine Bay track, we leisurely meandered along the lakeside, reveling in the phenomenal scenery, which was particularly captivating during the golden hour when the sun cast a warm, yellowish hue upon the mountaintops.
After a relaxed 1.5-hour stroll, we returned to the city center in time for dinner. Dinner was at Pedro's By The Lake Restaurant, a delightful Spanish eatery just a short walk from Marine Parade.
Day 5: Crown Range Summit, Cardrona Hotel, Bradrona, Wanaka, Arrowtown
We had quite a packed itinerary on day five as we joined a guided tour to Arrowtown and Wanaka. Throughout the journey, our coach made several stops, including a visit to the breathtaking Crown Range Summit, where we enjoyed a splendid vantage point.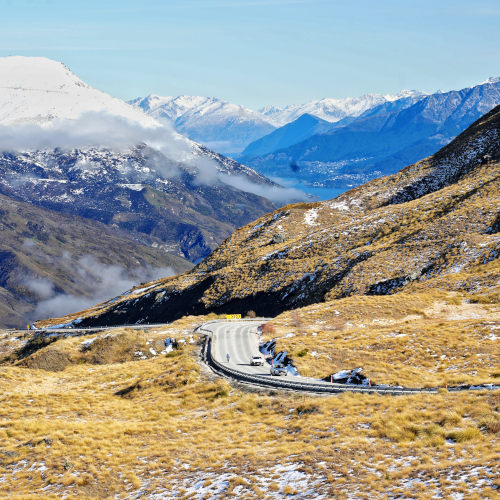 We also had a cocktail at the renowned Cardrona Hotel, one of the oldest establishments in New Zealand. It's no wonder that this beautiful hotel is the most photographed one, thanks to its stunning architecture and fascinating history.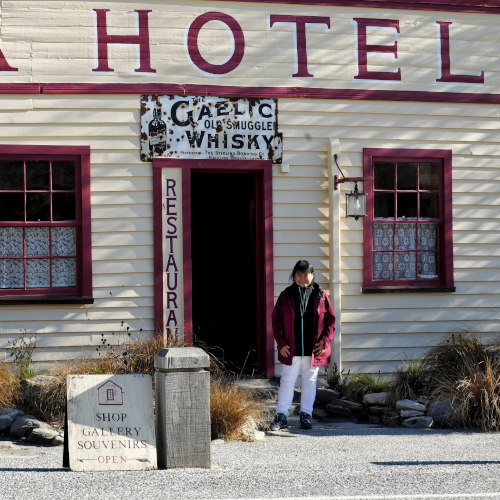 Of course, we couldn't miss the opportunity to visit the iconic Wanaka Tree, which stood proudly by the lakeside, radiating an aura larger than life.
At first, the Wanaka Tree went unnoticed by the locals. However, thanks to the power of social media, its popularity skyrocketed, making it a must-visit attraction for tourists in Wanaka.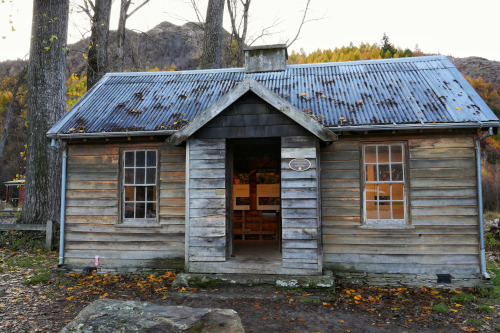 After lunch, we proceeded to Arrowtown in the afternoon. The highlight of Arrowtown was the Chinese Settlement, which played a significant role during the gold rush era. Many well-preserved old buildings from that era in Arrowtown are now repurposed into charming shops, cozy cafes, and souvenir stores.
Further reading:
Day trip to Wanaka, Cardrona Hotel, and Crown Range Summit
Day 6: Milford Sound
On day six of our trip to the South Island, we had the opportunity to embark on a day trip to Milford Sound, one of the best places to visit in Queenstown, which turned out to be the highlight of our journey. To make the most of this excursion, we had an early start, with our coach departing at 7:00 am. Before our departure, we enjoyed breakfast at our motel and packed our luggage for the two-day trip, including an overnight stay in Te Anau. We left most of our belongings with the motel staff, knowing we would return to the Colonial Village Motel in two days.
The journey to Milford Sound took approximately six hours, during which we made several stops at scenic locations such as Te Anau Downs, Mirror Lake, Monkey Creek, and the Homer Tunnel. We even took a break at the Holyford Cafe in Te Anau to rejuvenate ourselves.
Upon reaching the jetty, we collected our tickets for the Milford Sound cruise, scheduled to depart at 1:30 pm. The cruise lasted around 1.5 hours and offered breathtaking views of Lady Boven Falls, Mitre Peak, Stirling Falls, and more. Although the weather was overcast with intermittent rain, this atmospheric backdrop enhanced the enchanting landscape of one of New Zealand's wettest areas.
Words fail to capture the sheer beauty of the scenery truly, so I leave it to your imagination to appreciate its splendor.
On our return journey, we stopped in Te Anau, a charming small town between Milford Sound and Queenstown. We spent the night in a cozy motel, strategically chosen to facilitate our subsequent tour to Doubtful Sound the following day, starting right from Te Anau. This decision proved beneficial as it saved us valuable time that would have been spent traveling between Queenstown and Te Anau.
Dinner was at Ditto restaurant, and stay at Tasman Holiday Parks.
Further reading:
Milford Sound Cruise from Queenstown- day trip highlights
Day 7: Doubtful Sound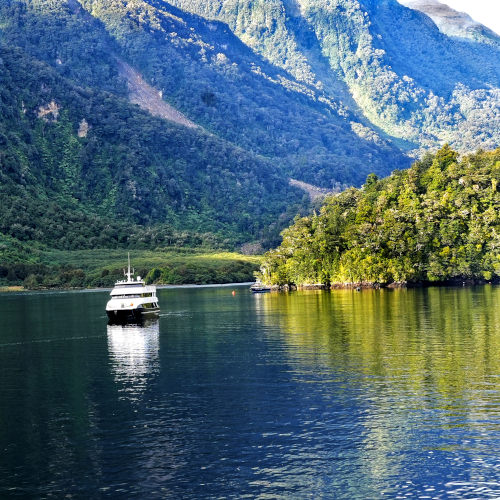 The following day, we embarked on a cruise to Doubtful Sound, which takes you deeper into the wilderness than Milford Sound. The journey was quite extensive, starting from Te Anau. First, we had to reach Manapouri, where we boarded a cruise from Lake Manapouri to West Arm. From there, we continued our voyage through Wilmot Pass until we finally arrived at Deep Cove, the starting point of the Doubtful Sound cruise.
The scenery at Doubtful Sound presented a striking contrast to our experience at Milford Sound the previous day. The sun was shining brightly, and the sky was devoid of clouds. This allowed us to see the majestic mountain range and magnificent waterfalls, even from a distance.
During our time at Doubtful Sound, we had the opportunity to visit some noteworthy locations, including Helena Falls, where we caught sight of adorable fur seals, as well as the iconic Blanket Bay Hotel.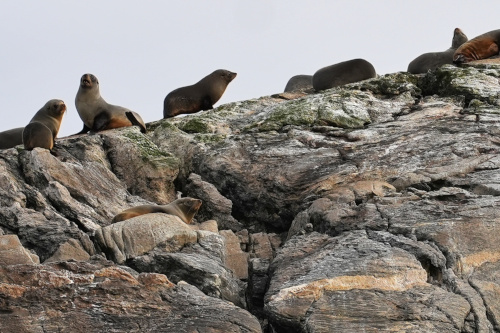 Upon our return to Te Anau, it was already approaching dinnertime. We decided to have dinner at a local Chinese restaurant before retiring early for the night, as we needed some rest.
Further reading:
Doubtful Sound cruise- exploring the wilderness of Fiordland
Day 8: Te Anau to Queenstown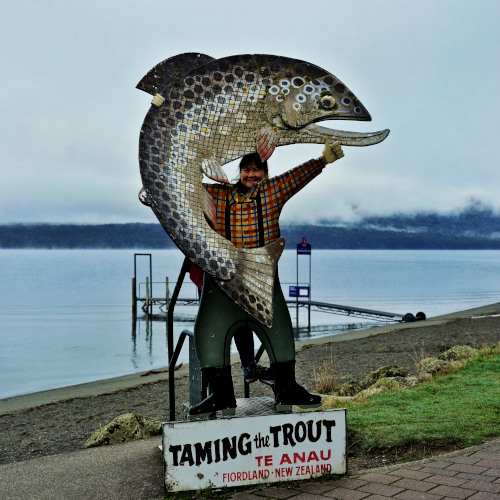 On Day eight, we decided to take a break and had no specific sightseeing plans. After having breakfast, we checked out of Tasman Holiday Parks and made our way on foot to the pickup point for our car at RaD Car Hire Te Anau. From there, we started our leisurely drive back to Queenstown.
By the time we arrived in Queenstown, it was already noon. After the two eventful days spent exploring Milford and Doubtful Sound, we treated this day as a much-needed rest. After taking enough time to rest and rejuvenate, we strolled back to the city center, following the scenic Frankton Walk along the lakeside. We couldn't resist trying the famous Patagonia Chocolate at Rees Street along the way. We chose to dine at Lemon and Salt, located on Camp Street, for dinner
Day 9: Glenorchy and Paradise
On day nine, we embarked on a picturesque self-drive journey from Queenstown to Glenorchy, undoubtedly the most scenic route on South Island. Driving ourselves allowed us to fully appreciate the breathtaking beauty and awe-inspiring views along the way.
The drive commenced from Queenstown, covering a distance of just over 60 km. However, we made frequent stops due to the abundance of viewpoints and charming places that beckoned us. When we arrived in Glenorchy, it was already close to noon.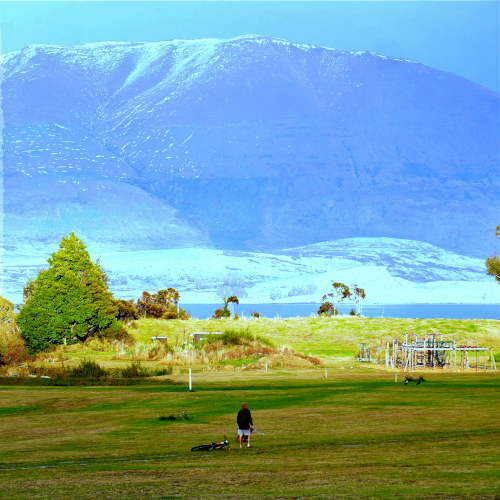 Our first stop was the lakefront, where we delighted in the serene atmosphere and decided to have lunch at The Trading Post, indulging in delicious cuisine amidst a charming setting.
Initially, we had planned to embark on the Glenorchy Scenic Walkway, but the weather had other plans as it started to rain. Instead, we visited Paradise, a renowned filming location for the Lord of the Rings series. Despite the remote and challenging terrain, navigating through gravel roads, we eventually reached this mesmerizing place.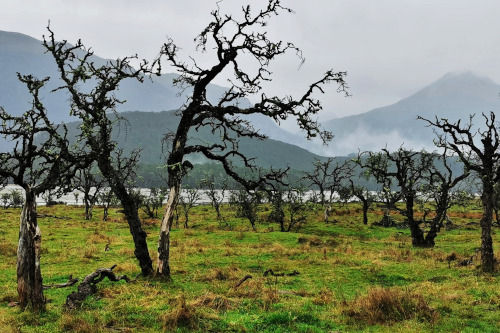 With our adventure in Paradise complete, we returned to Queenstown, returned the car to RaD Car Hire Queenstown, and took a bus back to our comfortable motel.
Further reading:
Queenstown to Glenorchy- scenic drive with a spectacular view
Day 10: Return to Auckland
These were the remarkable highlights of our trip to Queenstown. We covered almost all the best places to visit in Queenstown. With a heavy heart, we bid farewell to this breathtaking destination the following day, carrying many cherished memories as we boarded a flight back to Auckland.