Petaling Street 茨厂街, 茨廠街 is one of the must-visit visit tourist attractions in Kuala Lumpur. Although It is located in Chinatown, it has a different meaning to the locals as compared to other Chinatowns in western countries.
In Western countries, most of the activities of the Chinese are centered at Chinatown. However, 43 percent of the population in Kuala Lumpur is Chinese according to the census in 2010, which is only slightly less than the Malay population (46 percent). Therefore, many areas of Kuala Lumpur, such as Kepong, Cheras, and Pudu, are dominated by the Chinese. In other words, you do not need to go to Chinatown to experience the activities and lives of the local Malaysian Chinese.
For the same reason, the locals are not calling it as Chinatown, but Petaling Street just like mentioning of other streets in the city.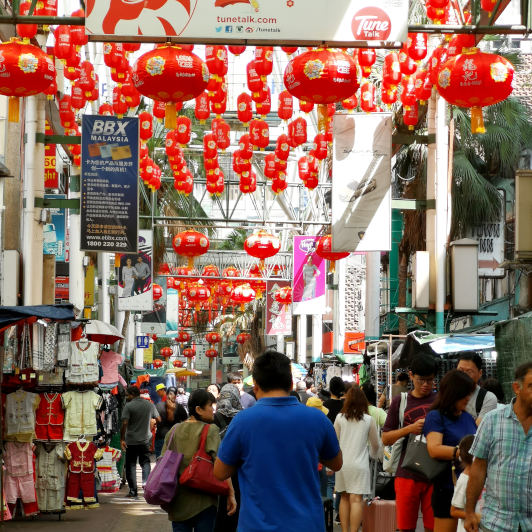 However, it is still worth for the foreign visitors to visit Petaling Street because you can experience almost everything about Malaysian Chinese in one location.
Best of all, many best known and oldest Malaysian Chinese eateries and stalls are located here. Some of these stalls have been given a new life by the modern generation, by opening up chain stores in shopping complexes, but the original and the most authentic outlets are still thriving in Petaling Street.
The real deal – the local foodie's galore that you must try
The real reason to visit Petaling Street, in my opinion, is to try the authentic local food originated from here.
Therefore, I have picked the renowned food outlets and give them an honest opinion here. I hope my review will help you to select the best food to sample when you visit Petaling Street since you will not be able to try all the stores.
Note: I am a restaurateur and food blogger, and I hope my review will be useful to you based on my experience in this industry.
1. Soong Kee's Beef Ball Noodles 颂记
Soong Kee's Beef Ball Noodles is the iconic noodle house in Kuala Lumpur, which has been there for over seventy years. The taste has been consistent by following the recipe passed down over generations. It is operated just a few minutes walks outside the entrance of Petaling Street.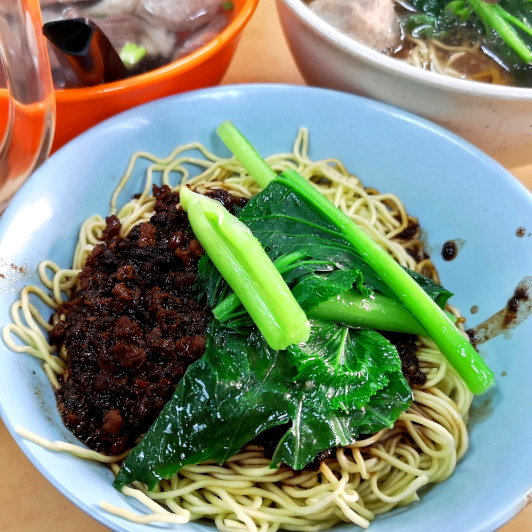 2. Madras Lane Yong Tau Foo 中华巷酿豆腐
All Malaysian should know what Yong Tau Foo 酿豆腐 is, but for the non-Asian, it can be a cuisine that is unheard of
It is a Hakka Chinese cuisine prepared by stuffing ground meat and fish paste into tofu and a variety of vegetables such as brinjal, chilies, and bitter gourds.
It is served along with sauce or as a soup dish.
This particular Yong Tau Foo store is a hidden gem located at the Madras lane parallel to Petaling Street. The store is situated inside a local market. Although it is a little rundown, it offers a wide range of Yong Tao Foo, which is exceptionally delicious.
The most notable Yong Tao Foo stores in
Kuala Lumpur is located in the Ampang area, but it is a convenient way to have a taste of it without the need to plan a trip to Ampang.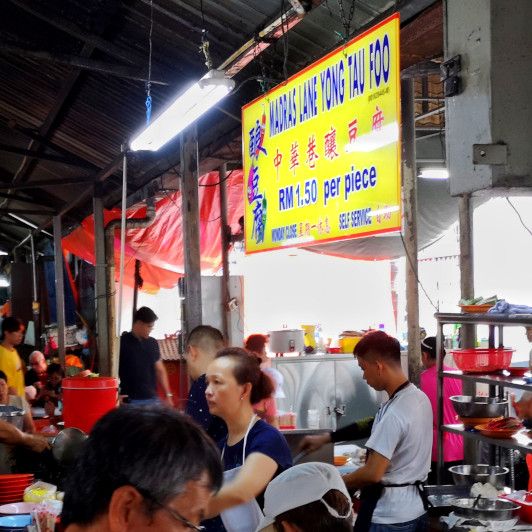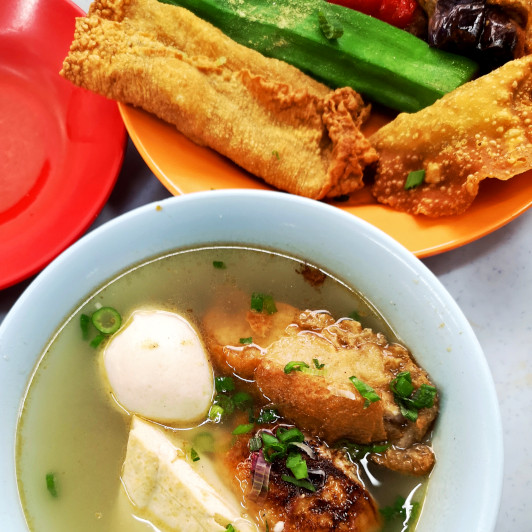 3. Madras lane Chee Cheong Fun 中华巷猪肠粉
It is worth to try this Malaysian Chee Cheong Fun which is relatively different from the Hong Kong version.
This age-old store is right opposite the Yong Tau Foo store at Madras Lane, in which many customers will order both together.
You can order the Chee Cheong Fun drizzled with only soy sauce or with the sesame sauce. Both are delightful on its own, and compliment to the Yong Tao Foo sell at the opposite store.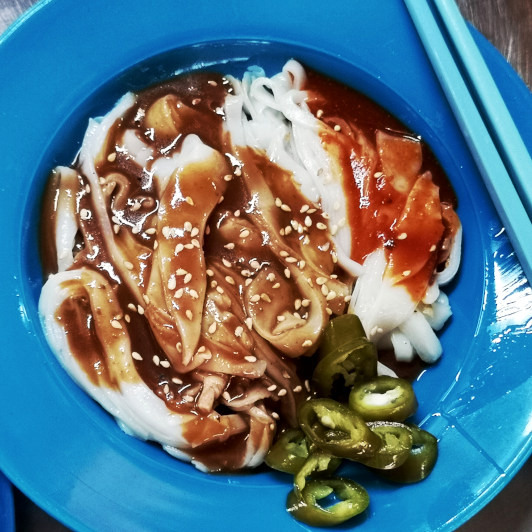 4. Bunn Choon Egg Tart 品泉茶室
This traditional Chinese pastry house was initially situated just outside of the Chinatown but recently has moved to Lorong Panggung. Their backdoor is facing the famous mural lane called Kwai Chai Hong.
It is run by the fourth generation of the same family who started the business years ago. According to the owner, they started selling traditional Chinese pastry during the first generation, then adding Chinese dim sum when it passed down to the second and third. Now they are the expert of both, but the pastry is still their flagship items of the outlet
Admittedly, they still produce the highest standard Chinese pastry in town, speaking from the perspective of a restaurateur and recipe creator.
I had tried the kaya puff, barbecue pork pastry, and egg tart. The texture and flavor are excellent and comparable to any best pastry shops in Kuala Lumpur.
I highly recommend you to give it a try when you visit Petaling Street.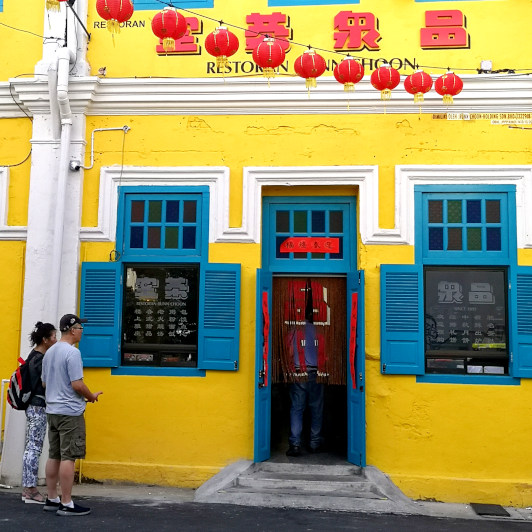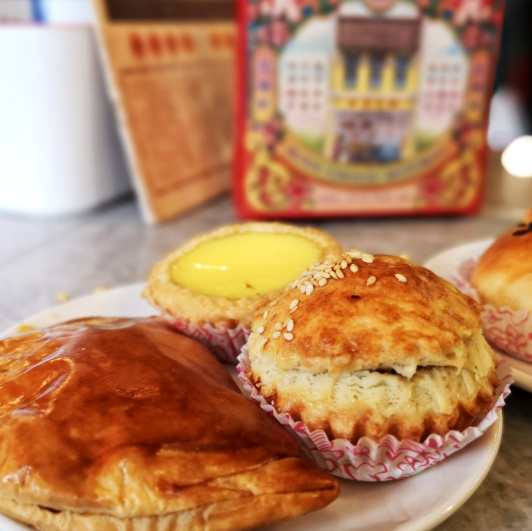 5. Koon Kee Wan Tan Mee 冠记
This place is one of the famous hole-in-the-wall stores located in Chinatown.
Koon Kee is best known for the dried wonton noodles. It is now has passed down to the third generation of the same family.
The store is quite rundown, which I think the owner doesn't mind because it still draws a massive crowd of loyal customers. You should try this wonton mee store which has bee here for decades. There is a lot of nostalgic feelings evokes when eating at this store.
That said, many wonton noodles stores serve better wonton noodles than Koon Kee.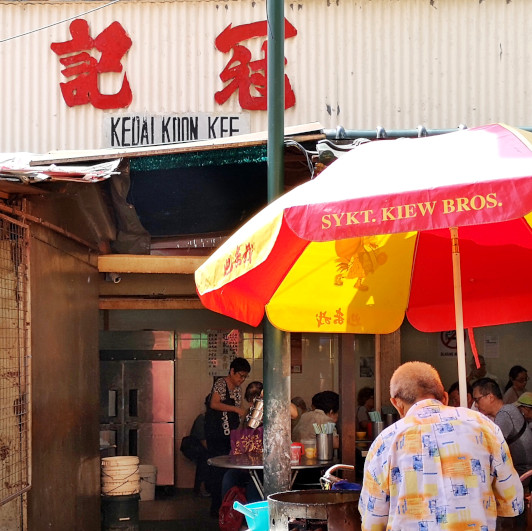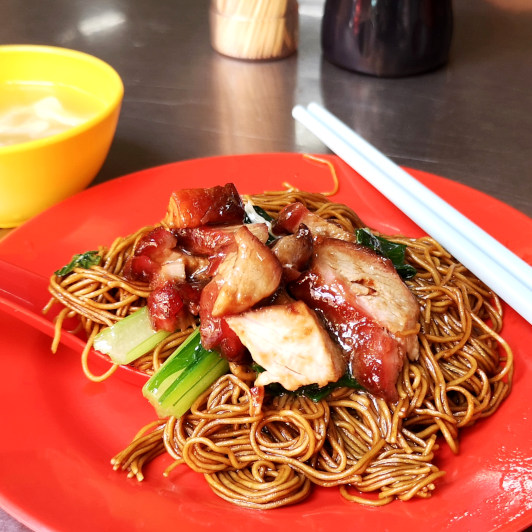 6. Hon Kee Porridge Petaling Street 汉记
Another shack store located next to Koon Kee wonton noodles is the HonKee porridge. (Note: the word Kee is the transliteration of 记 in Chinese, which means store.)
Over here, they serve the best quality Chinese pork porridges in town. If you have the courage of Anthony Bourdain, order the signature pork porridge with all the innards. Otherwise, pork ball noodles are the safer bet.
While the texture is not as smooth as some of the best quality Hong Kong porridge, it is much smoother than the Teochew style porridge, which is only boiled for a brief period.
Worth to try to have a taste of the real Malaysian Chinese flavor.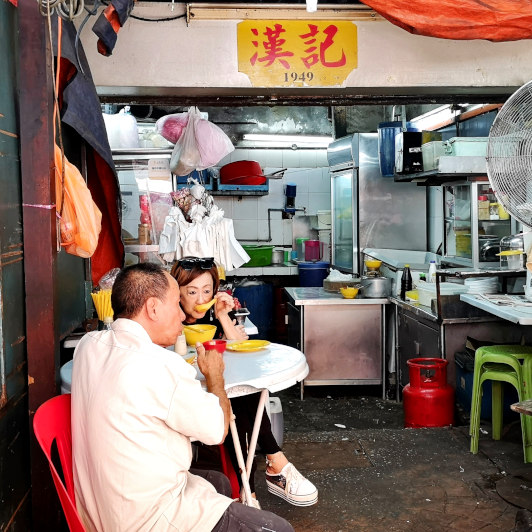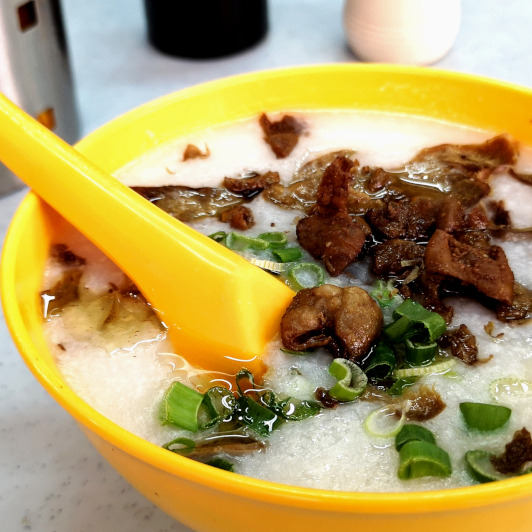 7. Kim Lian Kee Restaurant 金莲记福建面
Kim Lian Kee is the birthplace of the famous Hokkien Mee. (Note: This type of noodle dish is authenticity Malaysian created by the local Chinese) It was established in 1927 by Mr. Ong Kim Lian in Chinatown and subsequently expand into a multi-store business.
Today, there are several Kim Lian Kee branches in shopping complexes. However, the main store in Chinatown remains the most established outlet with the most authentic flavor.
Among an array of dishes on the menu, the must-try dish is the Hokkien mee prepared with the fat yellow noodles. It is stir-fried and doused in delicious thick soy sauce gravy come with prawns, pork, squids, and a generous helping of crispy lard fritters. It is excellent on its own, but there is also a small canister of sambal belacan on each table to help you spice things up.
If you prefer soupy noodles, try the lo mee. It is mee in a superior thick broth with the texture similar to hot and sour soup and shark fin soup. The same ingredients of Hokkien mee (prawns, squids, pork) and some choy sum are used for cooking this incredibly addictive dish. A drizzle of black vinegar will accentuate the taste to the next level.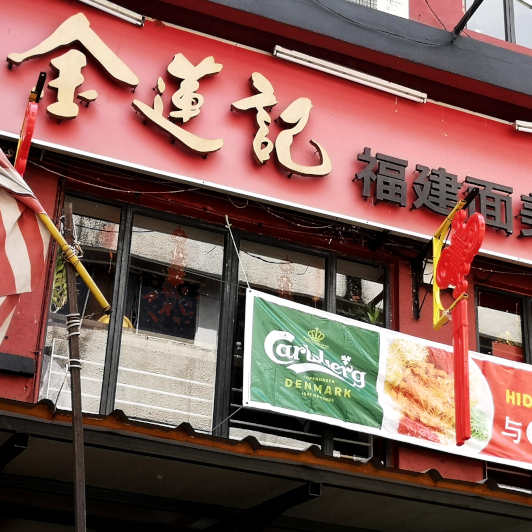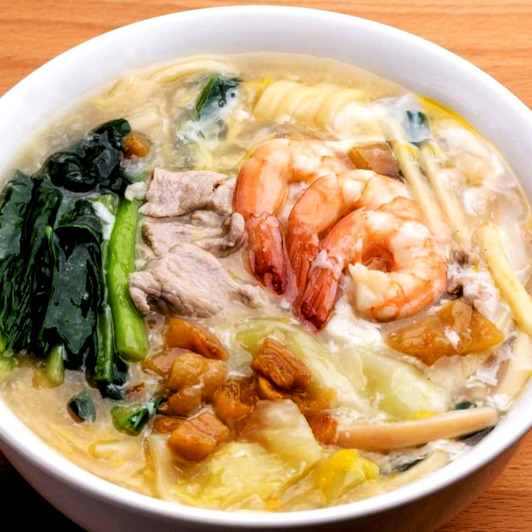 8. Sze Ngan Chye Roast Duck (四眼仔烧鸭)
These pulled-cart store situated at Petaling Street has been in the roast duck business for decades.
It started by a bespectacled guy Mr. Choong Feng Phooi, nicknamed Sze Ngan Chye, prepared its roast ducks with his well-guarded recipe. His daughters are now taking over to continue his legacy.
Don't be fooled by the ill-maintained shack-like store. They make one hundred roast duck daily and usually sold off by lunch break. The roast duck had a unique flavor, and accompanied by the dipping sauce constitutes with secret ingredients.
This store is arguable serves the best roast duck in town. The only setback is only for take away. So prepare to bring along and savor its distinctive flavor while strolling in the Chinatown.
Another famous specialty is called 鸭脚包(translated as 'duck feet bun/duck feet parcels. It has a distinctive and savory flavor that attracts many loyal customers. The owner said they only made one hundred per day, so please be early in order not to miss it.
Duck feet parcel is made with duck liver and feet wrapped around with duck intestine. It has a robust sweet soy sauce flavor. This delicacy is rare and is only available in Kuala Lumpur, which you should not miss.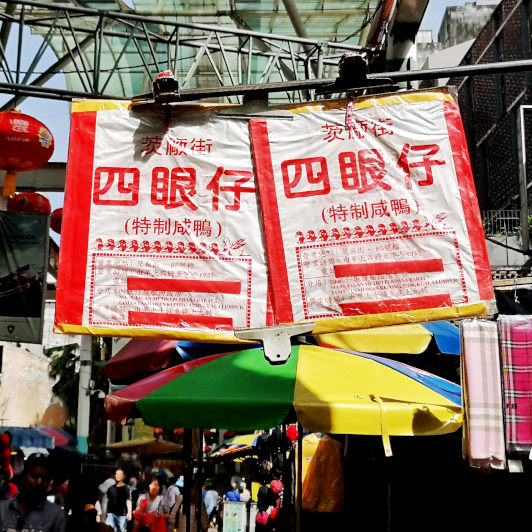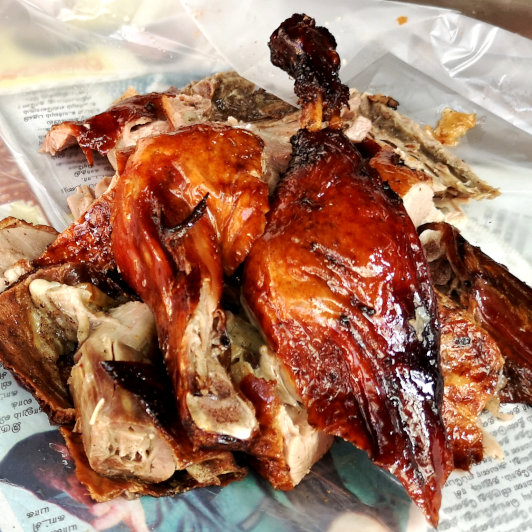 9. 何九海南茶店 Ho Kow Hainan Kopitiam
One of the oldest Hainanese coffee shop which evolves into the busiest eateries in the Petaling Street area.
The best time to dine at this coffee shop is to arrive at 7.00 am to get the ticket from the table numbering machines. The sheer number of dinner will make every competitor envy, as the number of customers waiting outside the shops before they open the door overflow to the neighbors and the tarmac road in front.
If you are lucky, you may be the first batch of the customer to get a place to sit. Latecomers may need to wait for an hour on Sunday morning.
The coffee shop offers the typical Hainanese coffee, with taste vastly different from what is pressed out from the Espresso machine. Besides, half-boiled egg and toast are a must-try, along with the fried noodles with sambal at the side.
These foods are nothing fancy, but the typical staple of the locals. They are intentionally prepared to please tourists. If you are visiting Malaysia, this is the place to have a taste of a slice of Malaysian life. If you are Malaysian, this is the spot to enjoy your favorite daily breakfast.
The owner Mr. Ho Kow is still actively managing the shop, greeting every customer as he walked through the narrow aisle.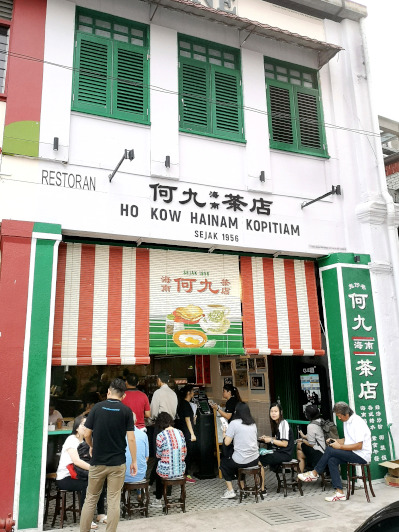 Petaling Street is a shopper's paradise? (Not for me)
I read some articles describing Petaling Street as the shopper's paradise for the tourists. In reality, there is nothing more than a bustling street market for cheap goods, which requires haggling on prices for a good deal. It also sells plenty of imitation goods of the branded items. As a Malaysian, I feel that there are better ways to promote our culture and country than selling fake products of imported items from other countries.
However, if you intend to shop here, be prepared to bargain.
The History of Petaling Street
Petaling Street (茨厂街, 茨廠街) has historical background dated back to the era when Malaysia was the settlement of the British.
During that time, many Chinese had come to Kuala Lumpur to work at tin mines. Most of them are from the Cantonese and Hakka's clan.
In 1870, the Selangor civil war erupted within the Chinese community. Many tin mines were temporarily abandoned. After the war, the headman of the Chinese Yap Ah Loy had opened a tapioca mill on Petaling Street. It was hoped that the mill could provide an alternative income to the Chinese to encourage them to stay on.
To this day, Petaling Street is still called 'Chee Cheong Kai,' which means 'Tapioca flour mill Street' in Cantonese.
Petaling Street was given a facelift in 2003 when two large Chinese arches erected at both ends of the street. A green roof cover was also constructed, covering the whole street to transform it into a pedestrian shopping mall.
When you enter Petaling Street, you will notice the three Chinese characters 茨廠街, which means Petaling Street spell out in golden characters in Chinese on the arch.
Getting to Petaling Street
A good network of public transportation serves Chinatown. Major bus routes operate through this area – take the ones heading for 'Kotaraya.' There are also plenty of train stations nearby. You can either take the LRT (Pasar Seni or Masjid Jamek station), KTM Komuter (Kuala Lumpur station), or Monorail (Maharajalela station) – all within walking distance.
The signature dish is the combination of a few ingredients, which are dry noodles served with tender beef slices, beef balls, tropes, and innards. If you are not a fan of those odd parts, ask for only beef balls and slices.
The dry noodles are topped with a unique minced meat sauce cooked with fermented soybean paste, which is a secret recipe of the noodle house. The beef balls are placed in a separate bowl of broth with intense flavor.
The location of Petaling Street